A Lincoln Non-Profit Celebrates Five Years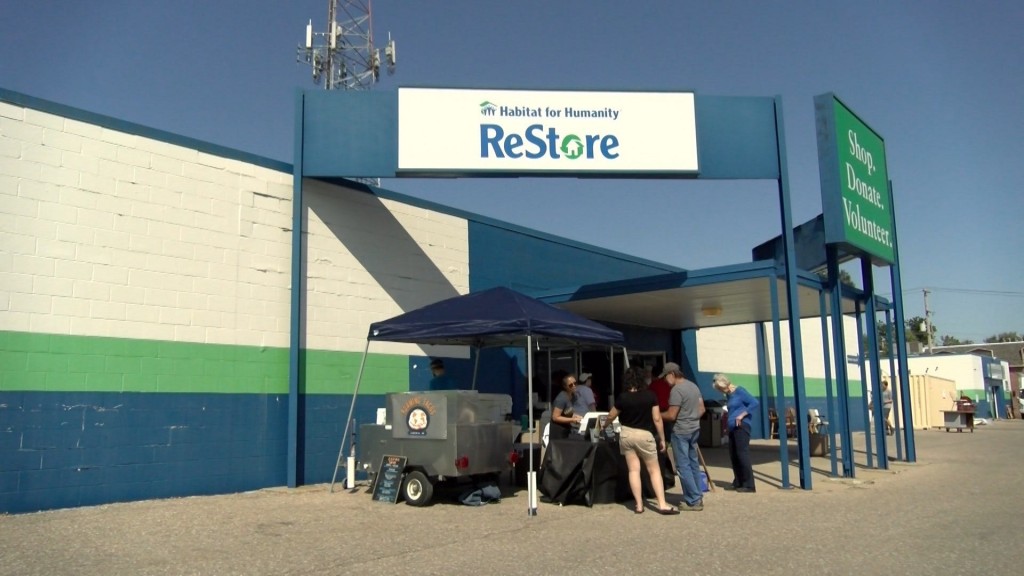 The five year anniversary of Lincoln's Habitat for Humanity's ReStore welcomed customers in with a taco truck and the Eagle Rocks radio presence.
The store accepts donations of furniture and appliances, which they restore and resell. The proceeds are then used to help build low income homes for those in need.
"The funds go back to our community," said Habitat for Humanity's Ginger Crandall, "So basically all the houses that are built, the money stays here locally, the money goes toward building the homes, and the more money that the store makes, the more houses that we can build".
With good food and entertainment, it was no surprise that shoppers showed up in bundles.
"I'm in here to buy smaller furniture because my apartment is pretty little," said Mary Nemec, "I have found a couple pieces and I enjoy coming here because the changeover in furniture or whatever is great".
Nemec has been shopping at Habitat for Humanity's ReStore for a couple of months, since she moved into a retirement community, and says the store has inspired her to get involved.
"I even want to donate some furniture, so that'll help them out," said Nemec.
The recipients of this community effort often come back to the store and do volunteer work in order to show their appreciation.
"The thing that I love the most about being here is they actually put in sweat equity," said Crandall, "We get the opportunity to meet the people that are going to be in those homes".
Through this non-profit organization, applicants who are able to receive a home still pay for the it as an affordable investment. They do not have to go through a band or third party for the purchase.
"The coolest thing is too, is when they have young ones and they come in and just seeing how excited these kids are to have their own bedroom," said Crandall "It's something that a lot of people I don't think, think about".
Nemec commented that the five year celebration could not have happened at a better time, considering it is football Saturday and the Capitol City is alive with activity.