A local health facility prepares for family visits to be safe during pandemic
Families will soon be able to see their loved ones at Hillcrest Firethorn but in a new way, using an outdoor window barrier made of Plexiglas.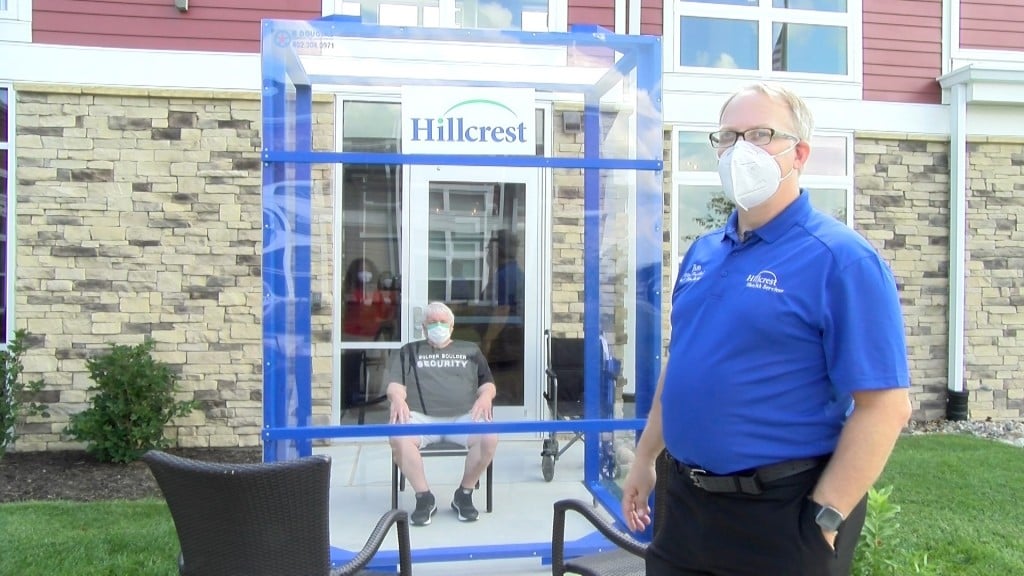 Families will soon be able to see their loved ones at Hillcrest Firethorn but in a new way using this outdoor window made of Plexiglas.
"It's gonna be a great way for families to come and sit right here and see a full view of their loved ones and be able to hear," said Jim Janicki, vice president, for Hillcrest Health Services.
During the pandemic, he says visits for residents and families were a bit difficult because nursing and care facilities were not allowed to have visitors in the buildings.
"They're kind of climbing into the landscaping and having a conversation with mom and talking on their phone and seeing," said Janicki. "But with all this, they don't have a full view of mom, and the screen is kind of tinted."
Janicki adds most facilities are just moving from phase 1 into phase two and he wanted the outdoor window barrier to be apart of that phase.
He said the construction company had to work diligently in finding materials during COVID-19 and after the Hillcrest order, others started coming in for the Plexiglas barriers.
"B Douglas construction, who helped us put these windows together at a very fast pace," said Janicki. "They had to run out and buy about 45 pieces of Plexiglas for us, which is not easy to get right now."
But the windows were made just in time, and Janicki adds each Hillcrest building had to present a comprehensive plan to the State of Nebraska, including infection control procedures. He says workers are preparing to be very hands-on after each visit.
"Afterwards, we sanitize everything, the chairs, the outdoor windows itself just to keep everyone safe," adds Janicki.
He says families can sign up for appointments to see their loved ones this upcoming week.