A Nebraska Farm gets a Nine-Hundred Pound Pumpkin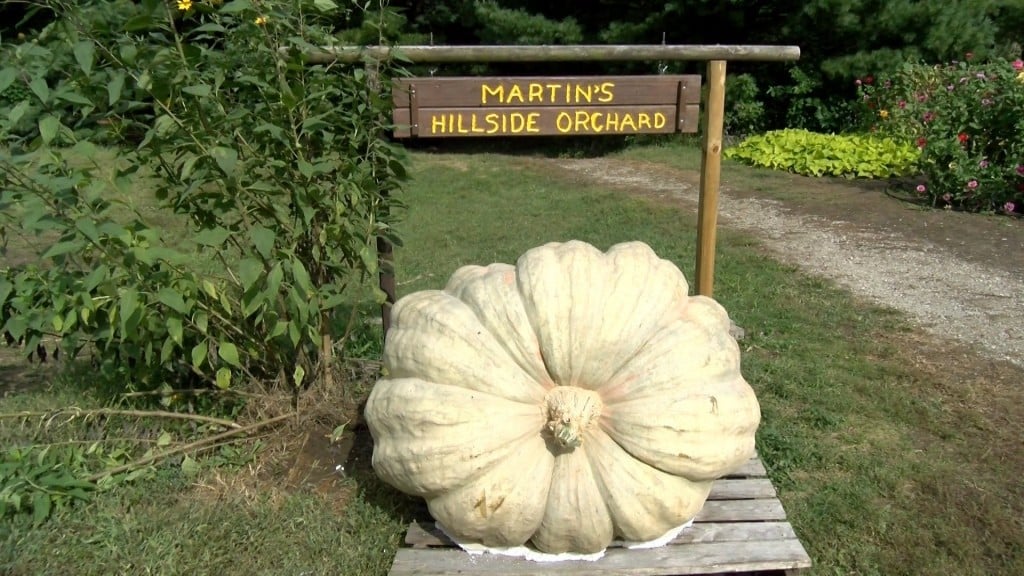 Martin Hill Farms in Ceresco, NE is now the proud home of a pretty plump pumpkin. The pumpkin, named Wally, weighs in at 996 pounds. Wally was originally grown in Ewing, NE for a "Largest Pumpkin Contest" where it ranked in the top five. Considering your average pumpkin weighs about 30 pounds, this makes Wally about 30 times larger.
"People can come here and pick pumpkins, though they can't pick one this big," joked owner Alex Martin.
Although it took a pickup truck and some machinery to get to Martin Farms, they have welcomed Wally with open arms.
"This is it's permanent home. We've adopted it, that's what I tell people," said Martin.
Martin Farms is mainly known for its apple picking. They grow a wide variety from Honeycrisp, Fuji, to Pink Ladies. They also grow peaches and some raspberries.
With these fall snacks in mind, one can't help but wonder what the farm plans to do with such a big pumpkin.
"Well i guess we could make a lot of pie," joked Martin. "We're gonna have it here mostly for people to take a look at, surely those who come to the orchard to pick apples might be interested in seeing this pumpkin".
During the weekdays Martin Hill Farms often hosts tours for local schools, otherwise they are open to the public on weekends. Their new addition will surely give pumpkin patch lovers 996 more reasons to come say hi.
For more information on Martin Hill Farms, visit hillside-orchard.com.