A Seward family remembers a lost loved one through art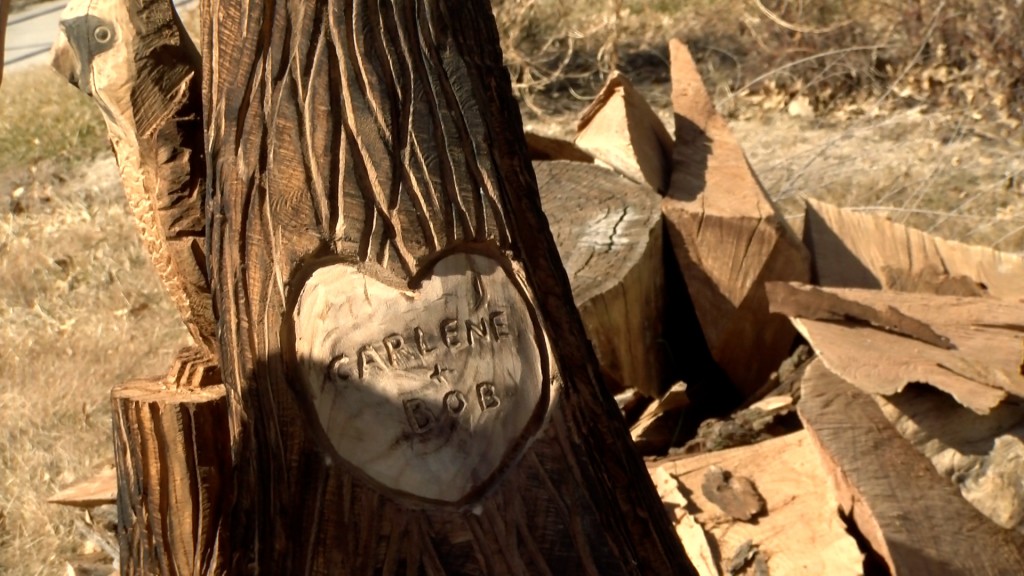 Things changed for the Schulz family in October of 2017. Bob Schulz, a father, husband, and owner of the trucking company Schulz Transfer, was diagnosed with kidney cancer. He passed away that December.
Recently, they found a creative way to pay tribute and express their love, through chainsaw art.
After being put in contact with Nate Hall, owner of 3Timber and chainsaw artist, they commissioned two pieces: one to represent Carlene, Bob's wife, who loves cardinals, and another to represent Bob himself, featuring two trucks.
"That's really the best part of my job," said Hall. "Whenever I create something, I really like to find out what they're into and come up with things that really fit them. It makes it a really interesting job and it's really rewarding in that regard".
Although the wooden art is far from finished, the Schulz family knows Bob would be elated.
"Dad wasn't necessarily a flashy person but, he'd really like to show this off," said Bob's daughter Kate. "He'd be telling everybody 'Drive by the house and check out the trees' and that sort of thing. He would really love them".