A UNL program gives space for makers to learn, make and sell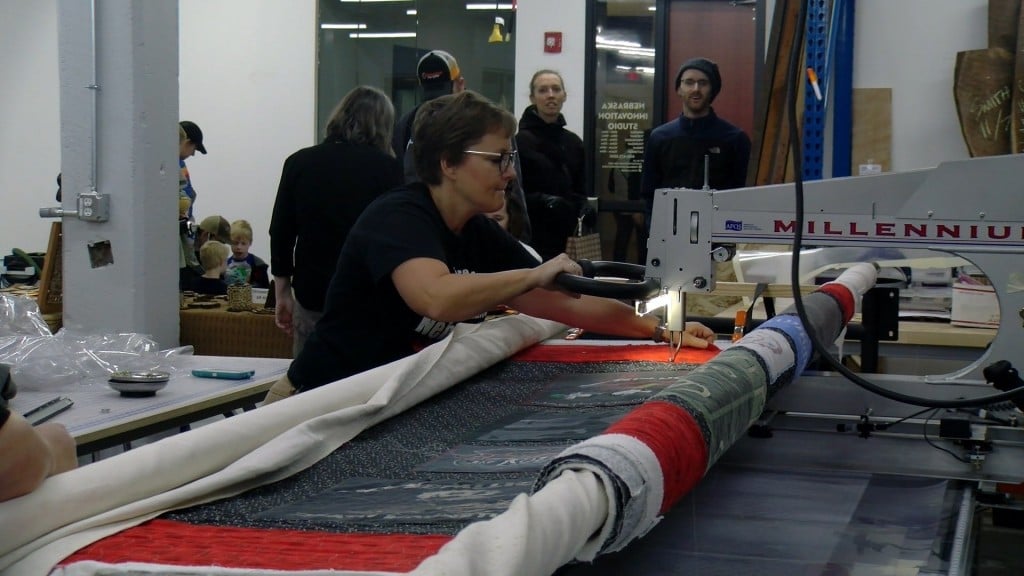 A new UNL program will match local makers with customers who request handmade items.
At the Nebraska Innovation Studio, there are students and entrepreneurs, who are making things that can be sold or used for the greater good.
UNL Makers who showed their skills, sold creations at the Holiday Maker Fair.
As makers learn new skills and trades, people began asking for special projects, so a new request a maker program was created.

"People can put in a request for something they wanna make but they don't have the skills to make and one of our makers can respond to them and so they can work on, you know, making something unique," said David Martin, director for Nebraska Innovation Studio.
Over a dozen requests have been made so far as the holiday season also brings new customers. Makers learn trade skills and even invent products.

"These sock blockers actually started as part of that maker request," said Carly Brotherson, a maker. "It's a really great opportunities for makers to meet people in the community and to just get jobs that they might not have gotten before."

Other makers are creating projects that could make a difference like this study. It is an inseminator that could be used on smaller animals to help grow the nation's animal population.

"For our senior design project were working with the Lincoln Children's Zoo and we're working on a project to help strengthen endangered species across the U.S., said Shane Stan, a UNL student.