Are your children falling behind in school? Local speech pathologists help children catch up
Local speech experts say the time some young children were out of school, they fell behind on speech, and the masks aren't helping.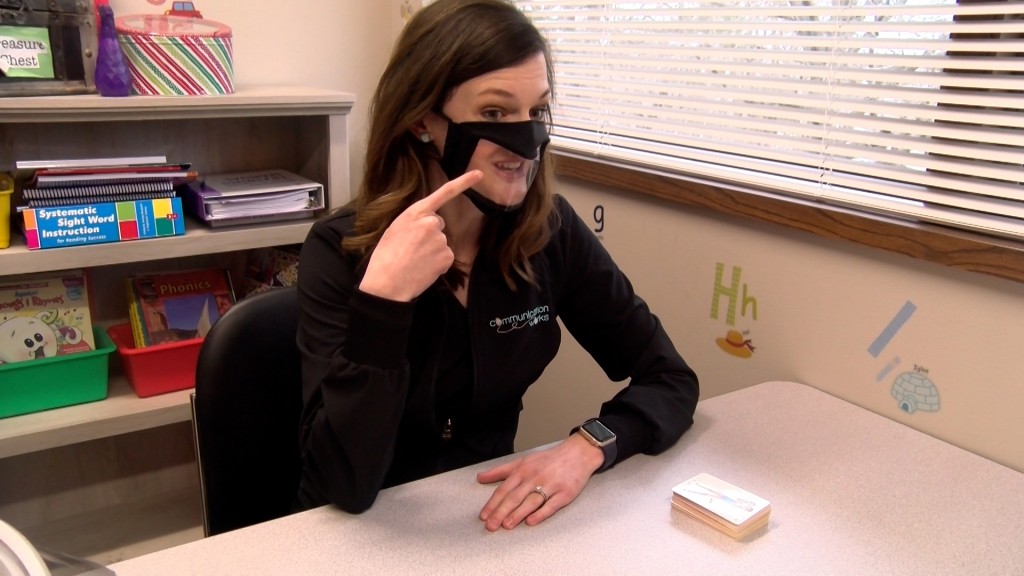 LINCOLN, Neb. (KLKN) — Local speech experts say the time some young children were out of school, they fell behind on speech, and the masks aren't helping.
"As far as academics and speech and language goes, you know with wearing the mask, the students don't get to see the way those speech sounds are produced and they have to rely solely on what they hear," said Chelsea Jokel. "So, that can impact their development, and then time away from school has impacted their growth in the areas of reading and other academic areas so really we're just trying to make up for some lost time and loss learning."
At Communication Works, speech pathologists work with children ages 5 to 13 and up as they help build speech, reading, social skills, and more.
Jokel specializes in working with young children and says without social interaction, some children are not developed in interacting with others with full words or knowing key sight words.
Another speech pathologist at communication works says the number of clients has risen.
"So, being home and missing that in-person instruction last spring, some of those kids that maybe wouldn't have been behind just kind of got pushed over the edge," said Aliza Stremlau. "So that now they're behind in their reading and their math. So we kind of saw an increase here at communication works in our referrals and we've had more kids coming in that are behind in reading in their language scores."
Both pathologists say the isolation from last year can cause some young clients to be intimidated as they go back or remain at home for health reasons.
Stremlau says a positive from the pandemic is seeing more parents advocate for their child and having confidence in participating in helping their child grow and succeed.
So how can a parent tell if their child is falling behind?
"The child might not be using verbal communication to access what they want or need or they might just be using a vocal pattern like a to try to communicate what they want rather than labeling the item," said Jokel.
"They might also have trouble following simple directions if you know the parent says 'Go get your shoes' And if they can't follow that direction that might be a red flag. For older children, you might see struggles in that area of reading the child's not recognizing sight words not able to decode words or recognize letter names or letter sounds."
Stremlau says a red flag could be spelling issues in early grade levels.
"Is the student able to do those phonological and phonemic awareness tasks?" said Stremlau. "Are they able to rhyme? Are they able to identify sounds in words? Can they tell 's sound' where that is in the word sun, do they know that it's at the beginning of the word? Are they able to locate, are they able to blend sounds and words are they able to segment sounds and words?"
They both say it is important to talk to your pediatrician and use your child's teacher as a valuable resource to gauge what is need to help them move forward. The speech pathologists agree that early intervention is vital whether it's virtual or in-person, to help children stay ahead.