Ask the locals: Tuesday's severe weather event in Fairbury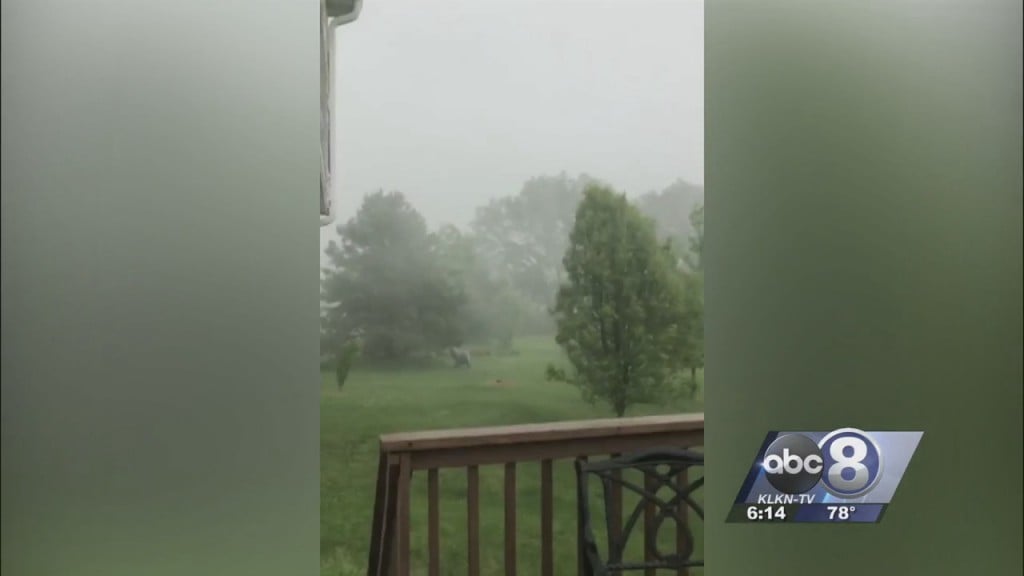 Asking around, locals say the small community of Gladstone was where the brunt of the tornado damage took place.
A storm brought powerful winds, hail and heavy rains to the Fairbury area Tuesday night.
"We've had rain, we've had hail about the size of my little finger to my thumb," said Larry Parker, a groundskeeper for the Zion Countryside church in Gladstone.
It also brought a small tornado, which was spotted around 6 o'clock.
"Well I was sitting on my front porch with a friend of mine and next thing I know, I hear the whistles blowing," said Parker.
He says in all his 65 years, they're a common sight.
"I didn't think nothing about it, I've been through too many of them," said Parker.
The fields weren't the only area where the storm had an impact.
I stopped by the Fairbury airport where they told me they recorded wind gusts of 91.5 miles per hour. The winds were so strong they ripped one of the airport's doors off.
Others I spoke with said the rain was coming down so hard they couldn't see anything, and the winds had the grass laid down on the ground.
One man woke up to a tree on top of his truck. "And he was out there cutting away with a tree saw," said Parker, and another told me his neighbor's fence was blown over.
For Larry Parker, whose had up–close–and–personal experiences with tornadoes before – since he was very young, "I guess in my age, I've seen everything," said Parker.
The good news in all of this is that it was a nice and easy start to the tornado season.
"If you just kind of leave it up to God, let him take care of it, you don't have nothing to worry about," said Parker.
Outside of the minor property damage, Jefferson County emergency management says most of the impact was in no man's land.