Beloved church burns down in Shelton, NE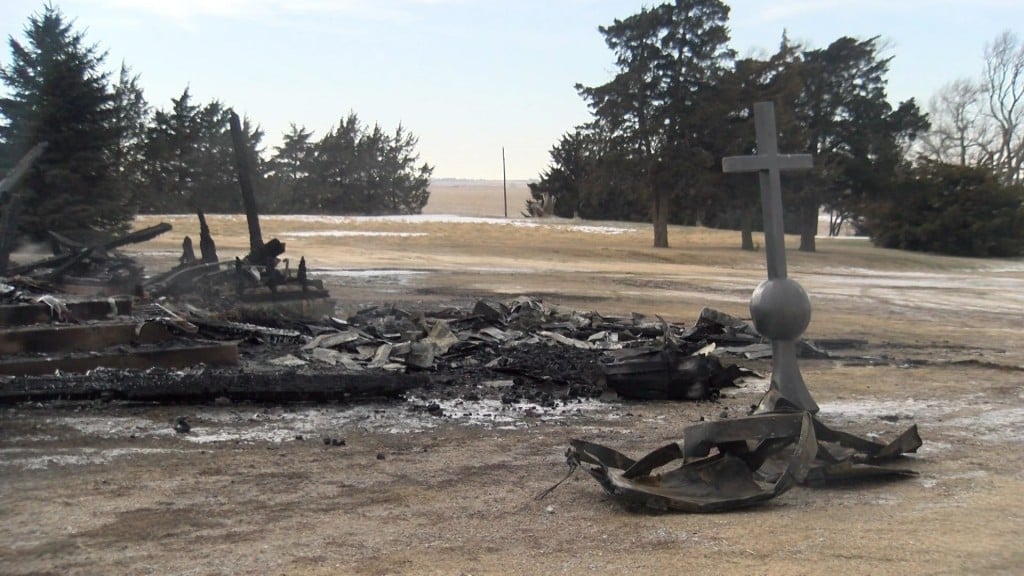 "It's hard to say some of the things how you feel. This has been our life, as I say, it's a sad day," Shelton local, Wayne Arnold said.
Zion Lutheran church in Shelton burned to the ground Wednesday morning, after years of meaning so much to so many.
The first service was in 1912, and many of the families who attended had been members for generations.
"A lot of sadness right now, a lot of people are pretty sad right now over it. They really miss that church," Shelton local, Jesse Carman said.
Jesse Carman's family attends services at the church and he says the congregation is small, yet very close.
Some neighbors reported the flames being 100 feet above the steeple, and some said they could see the flames from even 7 miles away.
"One farmer was to the north, saw the flames was going higher than the steeple, and all of a sudden the steeple collapsed down into the inside of the church," Shelton local, Arlan Meyer said.
All know it more than just a building.
"I've worked from the top on re–roofing it, I've done the siding on the church, was involved in replacing the cross at the top of the church and putting a new one on," Meyer said.
Arlan Meyer got married here and he's the 5th generation in his family to attend it. He even planned to get the newest born in his family baptized there.
"It's hard, we have a children's Christmas program there, and we are in the midst of now moving it in with their sister church just so the children can have their message," Meyer said.
They're all having to figure out how to deal with the tragedy in their own way.