Biden's $1.8 trillion American Families Plan
Biden wants to reward work over wealth, so, this plan will be paid for by the rich in an effort to close socioeconomic gaps in the country.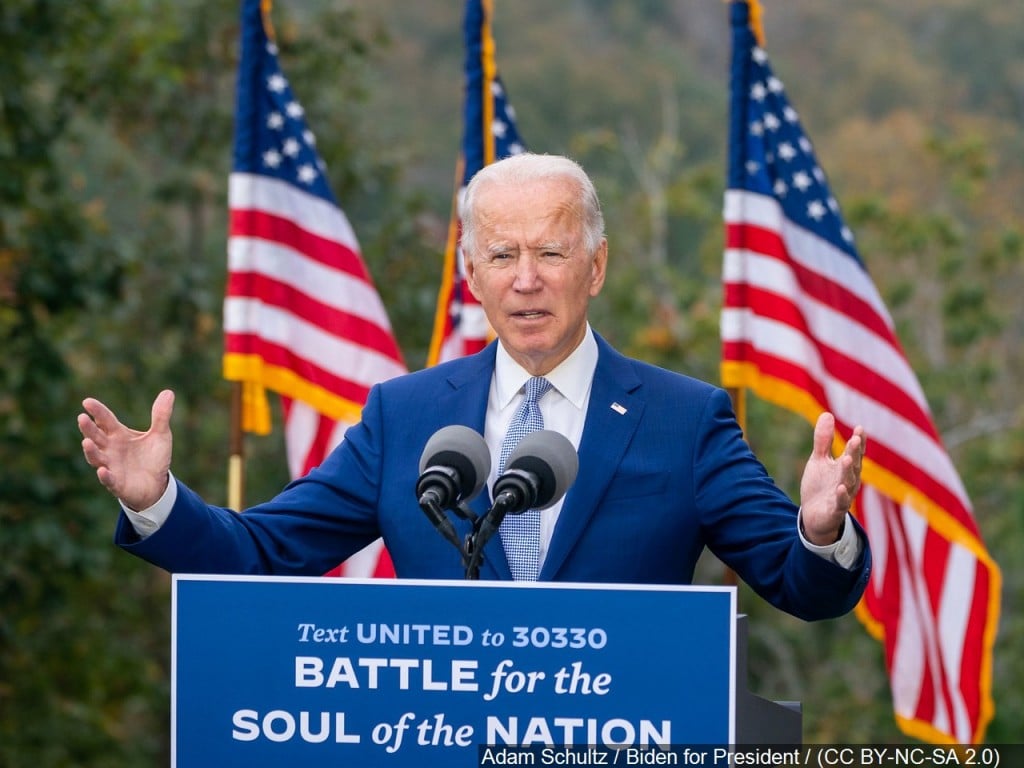 WASHINGTON (KLKN)- Early Wednesday morning, President Biden announced the American Families Plan, which the administration calls, "an investment in our kids, our families, and our economic future."
A month ago, Biden laid out an almost $2 trillion infrastructure plan, called the American Jobs Plan, to help America recover from the pandemic. In March, he signed the American Rescue Plan into law, providing immediate relief to communities.
According to the Biden-Harris Administration, the American Families Plan is an effort to save and restore the middle class, to make socioeconomic movement easier for Americans, and to leave the USA more competitive.
We're going to break down everything you need to know about the President's latest plan.
Free community college. Biden's proposal is a $109 billion plan to make two years of community college free. In each state the program is implemented in, the federal government will cover about 75% of the average cost of tuition, with states picking up the rest, a senior administration official says. The White House also says that if all of the states, territories, and tribes participated, around 5.5 million students wouldn't have to pay anything in tuition or fees. Though Democratic party leaders like Elizabeth Warren and Chuck Schumer want to cancel up to $50,000 in student debt per borrower, Biden has said he'd only support canceling up to $10,000. On top of the community college measure, Biden wants to make a $39 billion program to provide two years of subsidized tuition for students from families earning less than $125,000 who are enrolled in four-year historically Black colleges and universities or other minority-serving institutions.
Helping Americans afford child care. In Biden's proposal, he calls for having low and middle-income families pay no greater than 7% of their income on child care for kids under the age of 5. Parents whose income is up to 1.5 times the median income in their state would qualify. In 2020, child care workers earned a typical hourly rate of $12.24, Biden wants to invest in more workers by raising their wages to $15 an hour.
Enhancing Pell Grants. Around 7 million low-income students, including people of color, rely on Pell Grants, but the value of the grants has not kept up with the rising cost of college. Biden wants to give about $1,400 in additional assistance by increasing the award. Biden has promised to double the $6,495 students can receive for the 2021-2022 school year.
Giving paid family and medical leave. In this plan, workers would be provided a total of 12 weeks of guaranteed paid parental, family, and personal illness/safe leave by the 10th year of the program. The partial wage replacement would apply to individuals who wanted "to take time to bond with a new child, care for a seriously ill loved one, deal with a loved one's military deployment, find safety from sexual assault, stalking or domestic violence, heal from their own serious illness or take time to deal with the death of a loved one." It would also include three days of bereavement leave each year in the first year of the plan's rollout. Through the national leave program, workers would get up to $4,000/month with at least two-thirds of their wages replaced. The White House thinks the program will cost $225 billion over 10 years. Before the pandemic, around 30 million private-sector workers, who are mostly low-income earners and part-time, did not have any paid sick leave.
Universal free preschool. Biden wants the federal government to invest $200 billion into universal preschool through a national partnership with states. They estimate it would benefit 5 million children and save the average family $13,000. The White House says the program would be accessible to all income levels. When the measure is fully up and running, states would be required to foot about 50% of the cost. If a state opts out, the federal government would work with localities to implement the program, an administration official said. Right now, the National Institute for Early Education Research says that while 44 states have a form of publicly funded pre-K, most spend too little per child to support high-quality, full-day pre-K and only 8 states enroll more than half of their four-year-olds.
Strengthening the educator workforce. Biden intends on addressing the teacher shortages and meeting the anticipated increase in demand for pre-K teachers by increasing the funding for educator scholarships and specialty training, also raising wages for certain groups in federal programs. The plan asks Congress to double the scholarships offered for prospective teachers from $4,000/year to $8,000/year and expand the program to early childhood teachers. The plan would invest in the following: $2,8 billion in yearlong paid teacher residency programs, $400 million in teacher preparation programs at historically Black universities and colleges, tribal colleges and universities, and minority-serving institutions. $1.6 billion would also be allocated to assist current teachers to earn credit for in-demand specialties like special education and bilingual education. Another $2 billion in the plan would go toward educator leader programs, such as mentorship for new teachers and teachers of color. The White House says that the plan will also set the minimum wage for employees in pre-k programs and Head Start to $15/hour.
Give children nutrition assistance. The President wants to invest $25 billion to make the summer Pandemic-EBT permanent and available to the 29 million children currently receiving free and reduced-price meals. The free meals program would also be extended for children in the highest poverty districts so an additional 9.3 million children would qualify.
These are the relief measures that the plan would extend or make permanent:
Keeping the child tax credit through 2025. The newly enhanced child tax credit would be maintained for another four years through this plan–it would also make it fully refundable permanently. As part of the March relief bill, Democrats passed a one-year expansion of the child tax credit. Families with kids younger than the age of 6 will receive $3,600 per child, while those with children between the ages of 6 and 17 will receive $3,000 for each child for 2021. Single-parents with annual incomes of up to $75,000, heads of households earning up to $112,500, and joint filers making up to $150,000 a year are eligible for an enhanced portion of the credit.
Enhancing Affordable Care Act subsidies permanently. In Biden's plan, the more generous subsidies in the rescue package would be permanently extended. They are currently in effect for two years. Under the rescue law, those enrolled would pay no more than 8.5% of their income toward coverage, which is down from nearly 10%. Lower-income policyholders would also get subsidies to eliminate their premiums completely.
Provide help to permanently pay for child care. They are calling on Congress to make the enhancements to the child and dependent care tax credit in the relief package permanent. This would mean that families could get a tax credit for as much as half of their spending on child care for kids younger than age 13, up to a total of $4,000 for one child or $8,000 for two or more children. Parents who make less than $125,000/year will be eligible for the full credit, while parents earning between $125,000 and $400,000 will get partial credit.
Make the enhanced earned income tax credit permanent. This plan would make the expansion of the earned income tax credit for workers without children permanent. His relief package bolstered the credit by almost tripling the maximum credit and extending eligibility to more childless workers. The minimum age to claim the credit was 25, but it will now be 19, and the upper age limit will be eliminated, making this the largest expansion to the earned income tax credit since 2009.
How is he going to pay for this plan though? The rich will.
Biden plans to bankroll this latest package by hiking up taxes on the rich, saying he wants to reward work, not wealth. This proposal would raise about $1.5 trillion over a decade.
Biden wants to return the top marginal income tax rate to 39.6%, up from 37%. It would apply to only those in the top 1%.
He also intends on raising the capital gains tax rate, requiring households with an earning of more than $1 million annually to pay higher taxes on capital gains, which usually makes up the largest share of income for the wealthy.
The President wants to get rid of a loophole that allows the wealthiest in America to entirely evade the tax on their wealth by passing it down to their heirs.
"Today, our tax laws allow these accumulated gains to be passed down across generations untaxed, exacerbating inequality. The President's plan will close this loophole, ending the practice of "stepping-up" the basis for gains in excess of $1 million ($2.5 million per couple when combined with existing real estate exemptions) and making sure the gains are taxed if the property is not donated to charity.," the White House release said.
However, the reform will be designed to protect family-owned businesses and farms from having to pay taxes when given to heirs who continue to run the business.
"Without these changes, billions in capital income would continue to escape taxation entirely," the release also said.
The President will also call on Congress to close the carried interest loophole in order to make hedge-fund partners pay ordinary income rates on their incomes. Right now, the income is usually treated as capital gains, which are subject to lower tax rates.
He also wants to send $80 billion to the IRS to fund enhanced enforcement of high earners. The administration says that these enhanced crack down measures on tax evasion would increase revenue for the government by $700 billion.
According to the White House, the tax increases in both the American Jobs Plan and the American Families Plan will fully pay for the investments over the next 15 years.