Brewster sentenced 8-12 years for LPS fire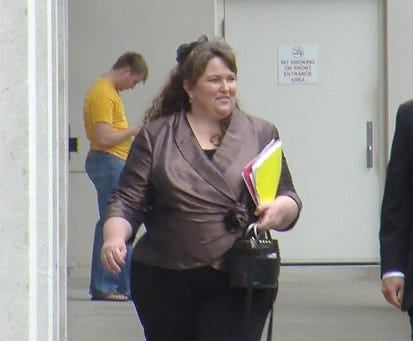 By: Melina Matthes
mmatthes@klkntv.com
It's been one year since the fire that destroyed the Lincoln Public Schools District Office. Sharon Brewster was sentenced to prison Wednesday afternoon for that fire.
On Memorial Day night last year, a fire swept through the LPSDO destroying the building and causing $20 million in damages. The fire was the largest in Lincoln's recorded history. That night, an employee was working late and smelled smoke, and saw the fire coming from a cubicle.
On Wednesday in Lancaster County District Court, Brewster was given 8-12 years in prison with the possibility of parole in 4 years. Through tears, Brewster apologized for her actions. Authorities say she set the fire on her supervisor's desk because she was upset with her supervisor's evaluation.
In February, Brewster changed her plea to no contest to 2nd degree arson. She was immediately taken into custody after the sentencing. She will serve her time in York at the Women's Correctional Facility.