Car break ins spike in Lincoln, unlocked cars best target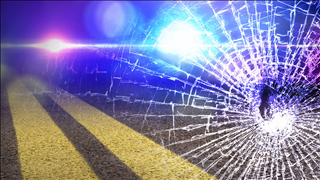 Over a thousand people have become victim to car break-ins so far this year.
In the last two years, police have noticed a spike in car break–ins. IN 2018, 49 PERCENT OF THE CARS WERE UNLOCKED AND 18 PERCENT WERE SMASH AND GRABS.
A college student says she thought when she left her car Sunday night, it was locked. But the next morning, she found almost 800 dollars worth of valuables in her purse were stolen.
"When I got in my car for work, in the morning, I looked down and I noticed it wasn't there," said Lydia Fry. "So, in that moment, I ran back in the house, checked that it was in there and it wasn't in there and then, and then I knew it was stolen."
Police say car owners often leave items in plain view, inside their car, when working out or going inside for a quick moment. But in that short amount of time, a criminal can be waiting nearby.
"You have to remember there may be thieves lurking about whether it's behind the trees, somewhere you don't see them and they're gonna see you hide that item," said Angela Sands, public information officer for Lincoln Police Department. "So really we're encouraging people to always remove valuables from your vehicle, lock your car and take the key with you."
In 2019 alone, over a thousand people in Lincoln have been a victim and almost 50–percent of those are due to unlocked cars. For Fry, as a college student, she says she already is financially stressed.
"That money that was taken, it does put a damper on my life a little bit," added Fry. "If you have any belongings that are very sentimental to you, don't leave them in your car."
Police warn that thieves know where you try to hide valuables in your car so it's best to take them out when you leave.