Car for Kashton: Community modifies a special car for child with mobility disorder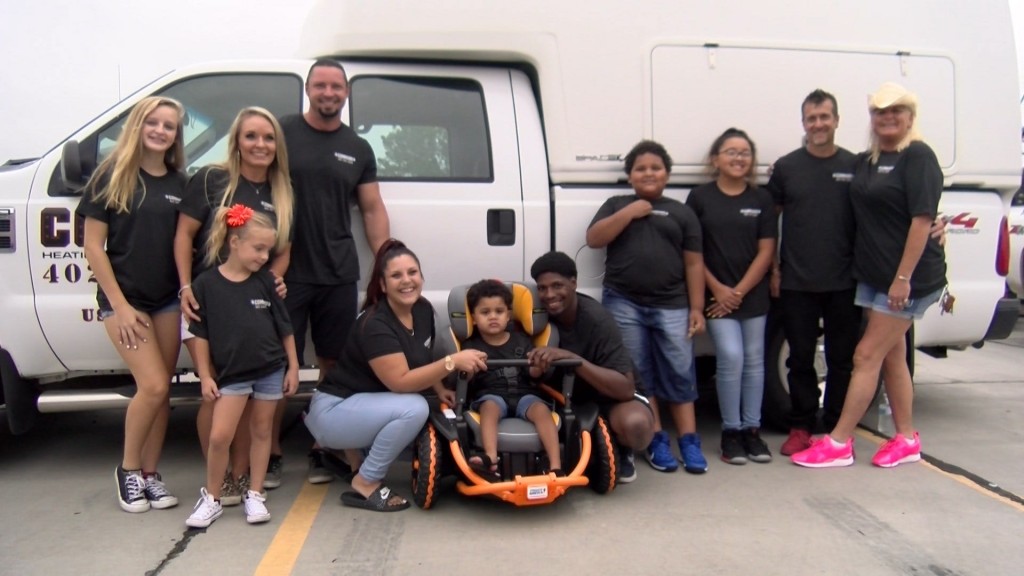 A young boy with a rare mobility disorder was granted a special modified car by the hardworking community around him.
Kashton Garcia was diagnosed with Batten Disease at just 6 months old.
It's a rare neurological disorder that makes it hard for him to control his mobility functions. The immobility worsens as the child grows older.
About a year ago, Kash's grandmother, Jill Podraza reached out to her engineering friends to see if they could modify a car for cash's needs.
"Kash is a fast–goer, wants everything to be fast, and enjoys people and Mickey Mouse is his all time favorite," Podraza said.
Kiley Smith of local business Command Heating and Air accepted the challenge and bought a Power Wheel to start working on. A year later, the team finished the project.
Podraza says no matter what obstacle comes cash's way, he just wants to go fast.
"It's awesome to see. I give back, my business gives back, and so I'm glad to see somebody actually coming forward and giving back to my family," Podraza said.
The special project called for Kash's new Power Wheel to be remote controlled and to have a special seat belt to hold him in place.
"Kash is not able to use his arms to push down on the bars, so they modified it and we will have a remote control for him. So, we will be controlling how fast he goes, how far he goes, spinning and all of that," Podraza said.
Unfortunately, his life saving medication has a side effect of blindness, but that's not stopping him either.
"Eventually, he's going to go blind, so the remote control will give him the ability to ride around in the car and have fun, and just keep moving," owner of Command Heating and Air, Kiley Smith said.
Co–contributors to the modifications was an engineer from Madonna Rehab Hospitals and some UNL engineering students.
"And now that we have everything figured out, hopefully we're gonna sponsor some more cars in the future," Smith said.
They said the car just got finished in time for them all to have the celebration today.
Congratulations Kashton!