CDC encouraging patients to get flu shots earlier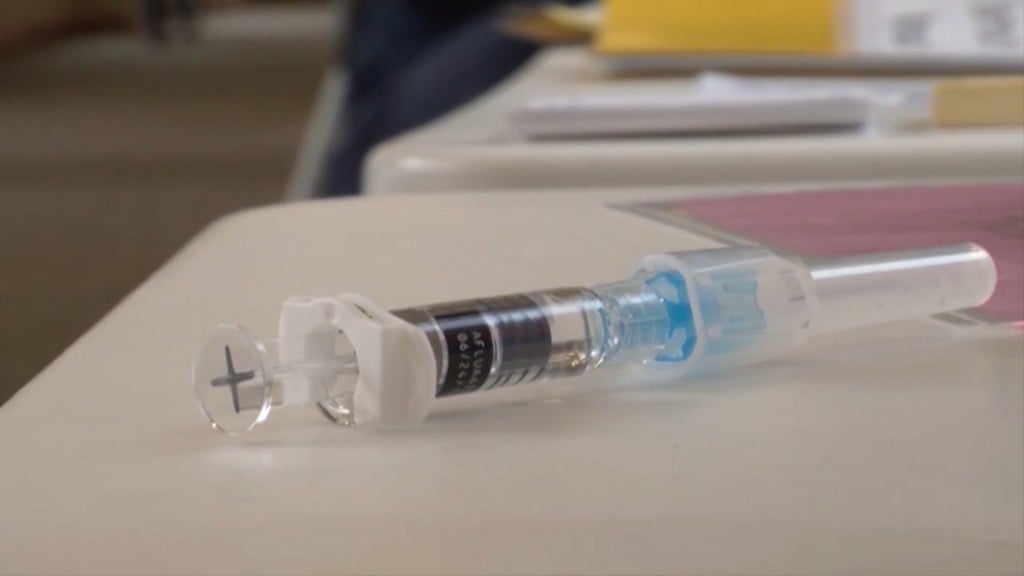 Courtesy of our media partners at NTV:

KEARNEY, Neb. — After a nasty flu season last year, the Centers for Disease Control has updated their flu vaccine to fight the flu virus for 2019-2020 season.
The C-D-C has spent the last six months analyzing and producing this year's flu vaccine to better match circulating viruses.
In addition, the CDC said manufacturers have projected they will provide between 162 million and 169 million doses of the vaccine this year in the U.S.
"We want to protect those around us by having everyone get immunized," said Pharmacist, Chris Watts.
A quick look around Kearney and you might have noticed the signs reminding you it's time to think about getting your flu shot.
"Every year there's flu deaths reported in Nebraska and across the nation and so even if you're a healthy individual we recommend getting the flu vaccine," said Watts.
However, that reminder is showing up a little earlier now after a nasty flu season last year.
"So every year the flu vaccine has some sort of effectiveness, but they never get it a hundred percent right," said Watts.
The CDC said they have been monitoring this year's influenza and had noticed a rapid change in a few strains.
In response, the CDC delayed the development of the vaccine for a short period until they could be sure they had the right formula.
Still, those rapid changes have the health care industry concerned and that's why they said they're recommending patients consider getting their flu shots in October.
"It takes two weeks for your body to make that immune response to the vaccine," said Watts. "If flu season is earlier and you're not getting the flu vaccine in the right amount of time, you can be susceptible to the flu even though you got the flu shot."
Although they're unable to predict how bad this year's flu season might be, Watts said he's hopeful that the small changes to this year's vaccine will help keep patients healthy.
"You're still going to have some immunity to the flu when that flu virus circulates," said Watts. "So, hopefully even if its not a hundred percent effective for you, maybe the flu won't be as worse if you do get the flu symptoms."
Watts tells us those at high risk of dying from the flu are people over the age of 65 and young children.
He added that if you fall into that age group, getting a flu vaccine should be a priority.