Center For People in Need Career Fair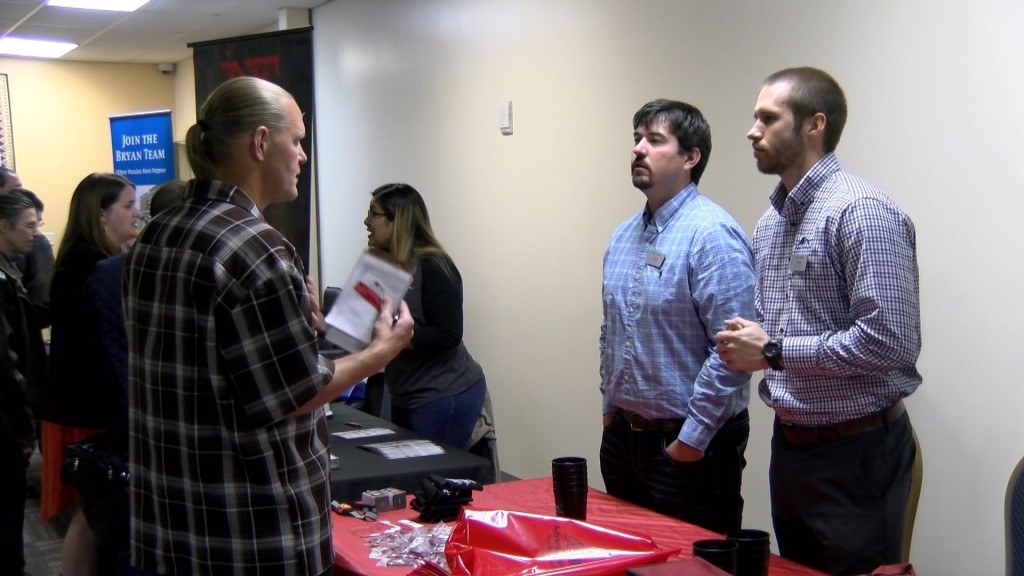 On Friday, at the Center For People in Need it was the 2nd annual career fair, which is designed to help those who have been incarcerated transition back into society and have a job.
"A lot of folks are coming from the worst day of their life, worst decision of their life. Doesn't mean they are all bad people, doesn't mean it makes them a bad person. We want them coming out and getting to be a function person of our society. Giving them a chance at getting employment is one of the first of many steps it's going to take to get back," said Trade Program Manager, Matt Hill.
For some people like Brandon Dye, his past does not define his future and even though a day like today can be scary he is facing it head on.
"Excitement some apprehension. I don't know really know it's the next step. I don't know what's coming next, and I'm ready for anything. But it's the ability to succeed to have the opportunity to make that step and move on with my life it's just, it's amazing," said Trade Participant Brandon Dye.
Hearing about Brandon's story is why these organizer like Annette McRoy put in all of this work.
"One of the best days of my job is when people come back up stairs to the trade program, and their like "Annette I got a job. I'm working full time.' Then their like a couple of weeks later their like, 'Got an apartment, moved out of the group home. Went to my own apartment.' A couple of months later after that they got a car. This really does happen week by week," said McRoy.
More than 50 companies from Lincoln came out for the event, which give participants a new found hope and outlook on life.
"I don't know how to explain it. It's wonderful. It's a good feeling to know that you got support like that even after having problems in your life that they are willing to see you through that on to the next level onto the next step it's a blessing," added Dye.
The Center For People in Need are planning on doing this event twice a year every year, and the next time will be Spring of 2019.