Ceresco toddler in need of life saving heart surgery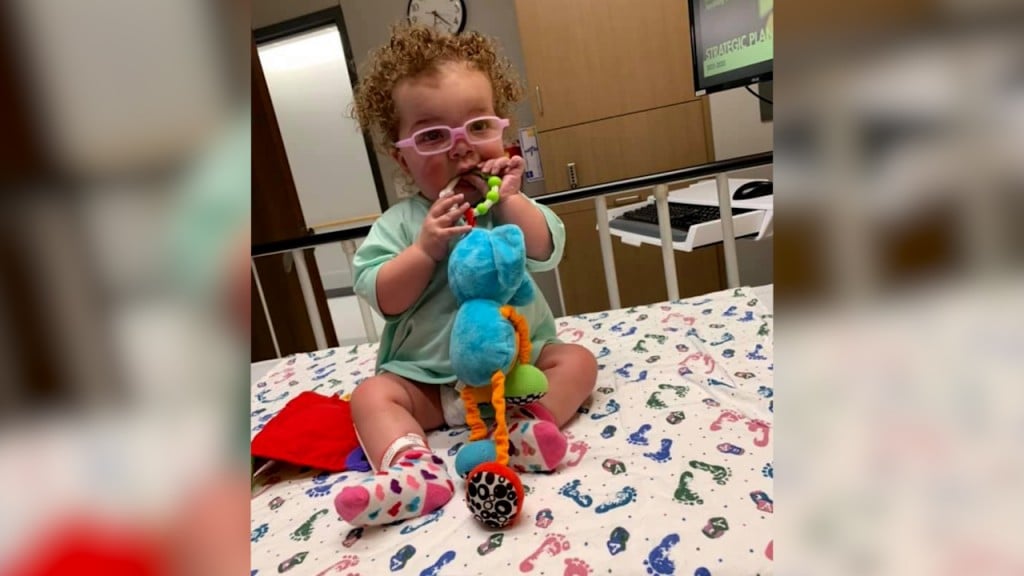 CERESCO, Neb. (KLKN) – A 16-month-old Ceresco girl, who has Hypoplastic Left Heart Syndrome, has been turned away by dozens of hospitals across the country, except for one, for a life-saving surgery.
Kynzlee Killin has already undergone two heart surgeries at Children's Omaha but essentially doctors say it's too high risk to do another. The family has called all over the country and finally found a single hospital in Houston, Texas that's willing to do the heart surgery.
"It's definitely been a wild ride, but I think if she can stay happy and embrace everything, dispute all the hurdles she's been through, that's what kind of pushes me and pushes her dad," Breanna Killin, her mother said.
The surgery is scheduled for March 24th at Children's Memorial Hermann Hospital.
A pancake fundraiser will be held on March 5th from 9 a.m. till 2 p.m. at Ceresco United Methodist Church (421 N. 2nd Street). All proceeds will go towards travel and lodging expenses for Kynzlee's third open-heart surgery.
A GoFundMe page has also been started, click HERE.
For more information on Kynzlee's story, visit her Facebook page "Kynzlee the warrior" on social media.