CHI Nebraska Heart leads the state in life-changing procedure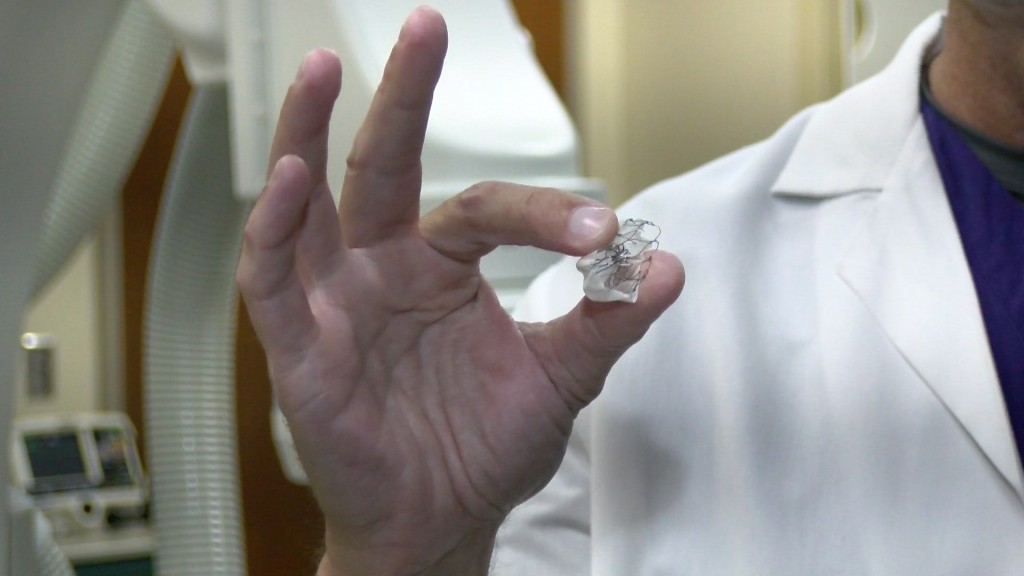 A Nebraska hospital is leading the state in helping hundreds of people get off blood thinners, and get back to their active lives.
CHI Nebraska Heart is on track to have performed nearly 300 of the life-changing Watchman procedure.
For many with a high risk of stroke, taking blood thinners is mandatory, and for some, it's a big inconvenience.
"While I was on the high dollar stuff, I was like a car engine running on water, I just didn't have any zip, zap, or want to do anything," Larry Peterson said.
Peterson lives a very active lifestyle, and taking blood thinners put him at risk when doing his daily tasks, like carpentry, hobbies, and his biggest project: taking care of nearly 600 goats on his ranch in southwestern Nebraska.
However, he has atrial fibrillation, or A-Fib, which means he has an irregular heartbeat. It also means quitting the blood thinners was not an option, until he learned about the Watchman procedure.
Dr. Stephen Ackerman at Nebraska Heart says he performs the Watchman procedure about four times a week.
In the procedure, the patient is put under general anesthesia. A catheter is run up through the leg and into the heart. It then releases the parachute-like Watchman device into the area of the heart that presents 90 percent of the risk for stroke. The Watchman covers the area, which in turn reduces the patient's stroke risk and extends their life overall.
"So people live longer because of the device as opposed to blood thinners, the reason for that being blood thinners can cause other problems like severe bleeding and bleeding that can cause you to die," Dr. Ackerman said.
The procedure takes approximately an hour, and the patient only needs to stay one night in the hospital before going home. After six weeks, they return to find out if they can stop taking their blood thinning medication.
For about 99 percent of them, the answer is yes, and that's the answer they've been waiting for.
"Well, I jumped as high as I could jump," Peterson said.
Peterson is anxious to get back to his daily routine, and says driving all the way from Imperial to Lincoln for the procedure was well worth it.
"I don't know where else I would go to get it done, I've never had anything but good experience down here," Peterson said.
Anyone with A-Fib who has trouble with blood thinners is a good candidate for this procedure.
The Watchman procedure is covered for eligible Medicare patients meeting criteria and also by an increasing number of commercial insurers.
For more information, go to https://www.chihealth.com/en/services/heart/heart-valve-clinic/left-atrial-appendage-closure-device.html.