Chick-Fil-A host 'Car Wash For Cancer' fundraiser to support employees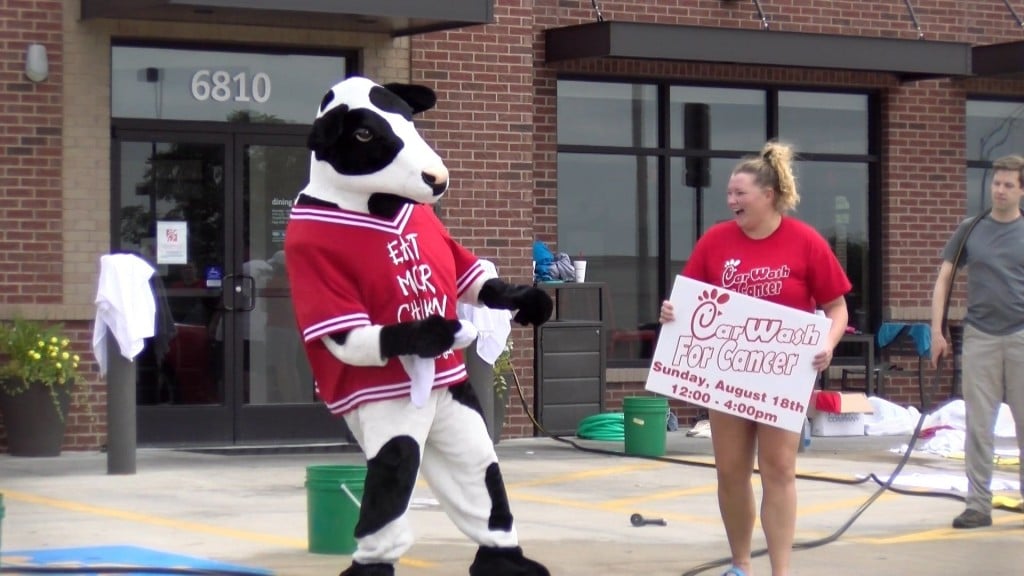 Employees from the SouthPointe Chick–Fil–A location turned in there cooking utensils for wash rags on Sunday to benefit a good cause.
"We've got a team member that's fighting esophageal cancer and we've got another team member whose mom just went through breast cancer surgery and is fighting breast cancer. It's just a way for us to figure out a way to support them and also raise money for cancer awareness and try to find a cure," restaurant owner, Charlie Colón said.
The restaurant held a 'car wash for cancer' event to raise money for the American Cancer Society.
Although Chick–Fil–A is known for being closed on Sundays, employees didn't hesitate to volunteer.
"These folks want to give back and when you present them with the opportunity to do so, they step up every single time. So, I think it really shows not only the spirit of the restaurant or the spirit they embody, it shows the spirit of Lincoln, Nebraska," Colón said.
The moving sentiment isn't the first time that owner, Charlie Colón, has done something to honor those fighting cancer.
"I told him about my mom and he was just very supportive. He did a spirit night one night for breast cancer awareness along with this and he's just done a lot for the American Cancer Society and stand up to cancer," employee Esme Opp said.
After four hours of cleaning and hundreds of cars showing up, they were able to raise over fourteen hundred dollars.
Seeing a steady flow of cars coming to donate was a moment that breast cancer fighter Jodi Opp will never forget.
The money will go directly to the American Cancer Society and Opp says that she hopes events like these will also highlight the importance of getting screened.
"Early detection, that's the biggest key on breast caner and I really hope that people go out and get those mammograms. It's very important," Opp said.