Christmas tree drop-off sites in Lincoln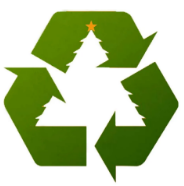 The city of Lincoln is providing drop-off sites for Christmas trees.
These sites will be open starting Christmas Day through Tuesday, January 21st.
Locations:
· Ballard Park, 3901 North 66th Street
· Holmes Lake Park, South 70th and Normal streets, parking lot west of north softball field
· Oak Lake Park, three blocks south of Cornhusker on North First Street
· Tierra Park, South 29th Street and Tierra Drive
· Seng Park at University Place, North 50th and Garland streets
· Woods Park, South 31st and "J" streets, southeast corner of the parking lot
All decorations, tinsel, lights, skirts, disposal bags and stands must be removed from trees.
This is the 33rd year for the City's tree drop-off service, the oldest program of its kind in the state. The effort is a collaboration between the Solid Waste Operations Division of the Transportation and Utilities Department and the Parks and Recreation Department