City Impact mentor stresses importance of youth mentorship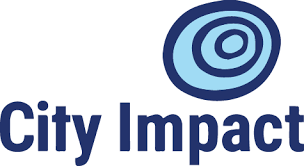 Ezra and Eli Kidney have been meeting with their mentor, Michael Lancaster, for just a couple of weeks. However, if you were to see the three together, you'd think they have known each other for years.
"He's really great, he's like one of my favorite coaches in life growing up without a dad and stuff," says 11-year-old Ezra.
Ezra and Eli were adopted about 6 years ago out of the foster care system by their mother Lori. Lori, a single mother, says that all kids need a male figure in their life. That's why she got her boys involved with City Impact long ago.
Until recently, they were waiting for a mentor – the perfect fit to be an example to Eli and Ezra, and someone with a similar background as them.
Michael, now a businessman in Lincoln, also grew up in group homes and in the foster care system. He says when he was younger, there wasn't always a mentor or someone he could look up to around him. He started mentoring with City Impact so more youth would have more role models in their lives.
"A lot of kids don't have someone to look up to besides what they see on TV," says Lancaster, "so, to have someone in real life being part of their lives make sure they're important to them, I think its helpful for them. They can see how you act and how you treat them know that they're for you and you know, they can mess up and you will still be there for them… I think that's very important."
City Impact requires mentors to meet with there mentees at least once a month.
"We've far exceeded that!" says Lori. When Michael isn't coaching volleyball for his daughter or working, he can often be found with Eli and Ezra. He attends their football games or they hang out at his house.
"I really like spending time with him…and his dog!" says Eli.
Lori says she got involved in City Impact because she wants her boys to have the longevity they provide. "They need that male role model to teach them how to be good young men," she says.
For more information on City Impact and their programs, you can visit their website here.