City of Lincoln chosen for national immigrant employment program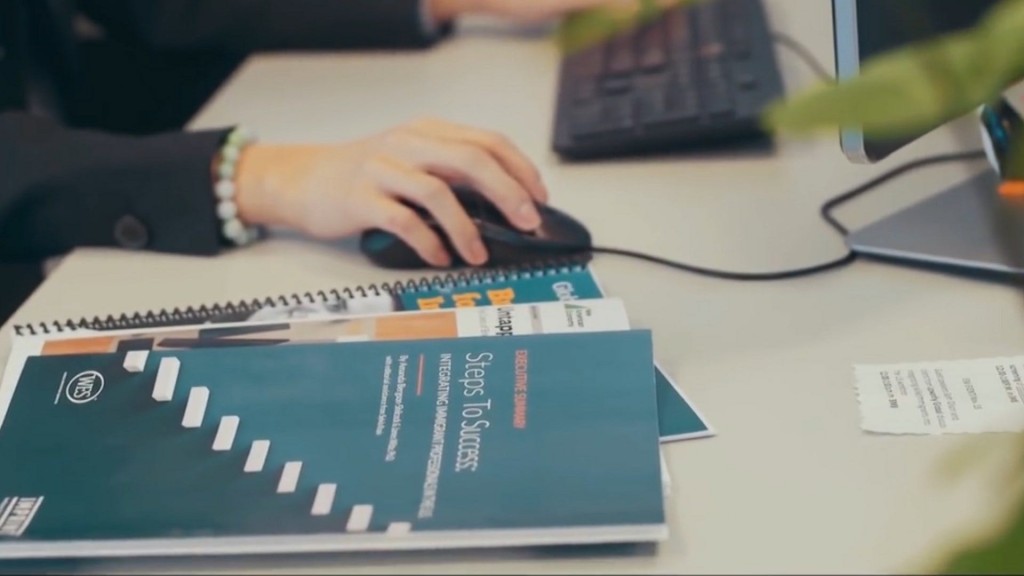 Lincoln was chosen to be part of a national program to connect skilled immigrant workers with jobs.
The program will be only available to seven other cities across the country.
It acts as a bridge between qualified immigrant workers and employers looking to hire right here in Lincoln.
A national organization, World Education Services, is welcoming Lincoln to the Global Talent Bridge program.
For years, Lincoln has been a top destination for refugees to settle.
And now, the city lands a great resource for the public to use.
"We have thousands of folks who are new to Lincoln. We want to make sure that we are utilizing all of their talents to their fullest potential, so when people are able to wake up in the morning and go to their job, it's not a job, it's their career," said Bryan Seck with the Lincoln Partnership for Economic Development.
Dilmurat Kizghil came to Lincoln eight years ago to further his education.
He was a dentist in central Asia.
When he got to Lincoln, he was faced with a dilemma many immigrants run into.
He would have to go back to school to continue practicing in the U.S.
So he decided to switch gears to mechanical engineering, graduating with his masters a few months ago.
"I had lots of challenges, I basically had to start everything from zero. I finished my masters degree in the college of engineering… Most of my classes i got an "A," said Kizghil.
Dill says he has been applying for jobs for the past eight months without much luck.
He's interested in studying robots, and hopes this program can help connect him with a job that fits his qualifications.
"I strongly believe, with this program it would help connect my skills and talents to higher positions that fits my background and my interests,"said Kizghil.
Dill says he's heard many stories of people with good careers moving to america and having to work more basic jobs like driving for uber, which dill has been doing to pay bills during his job hunt.
"If more people had the opportunity like this, they would be very happy for that, to utilize their experience and contribute more to the country, instead of just working basic jobs," said Kizghil.
The new program offers a way for communities to attract those with foreign educations.
"We want to make sure that people who have skills and degrees are able to use those now that they are in our country and our community," said Seck.
If you're interested in learning more about the program, head to www.wes.org/partners/gtb-blog/8-new-communities-the-2019-skilled-immigrant-integration-program.
Lutheran Family Services and Catholic Social Services are the federal providers for refugee families. The New Americans Task Force includes 30+ agencies that work with all immigrants and refugees in Lincoln. Together, we are implementing the Global Talent Bridge program (WES) from World Education Services to better connect skilled immigrants and refugees to their home-country profession.
Lutheran Family Services: https://www.lfsneb.org/. 402.441.6634
Catholic Social Services: https://www.cssisus.org/. 402.327.6223
One great example is Lincoln Literacy teaches a class to foreign-born healthcare professionals to teach health-related English vocabulary. The class prepares people to take their Certified Nursing Assistant test and launch their Lincoln-based career! The story is https://journalstar.com/news/local/education/lincoln-literacy-receives-step-up-award/article_fdbada06-42f4-5264-9f31-1c2576503e53.html
The American Job Center provides services to over 1,000 people a month. Anyone can utilize job search assistance and they serve many of our newest Lincolnites.
American Job Center: https://lincoln.ne.gov/city/urban/workforce/index.htm. (402) 413-9236
Any other questions can be emailed to Bryan Seck, Director of Workforce development for the Lincoln Partnership for Economic Development. bseck@selectlincoln.org.