City worker saves the day for Lincoln woman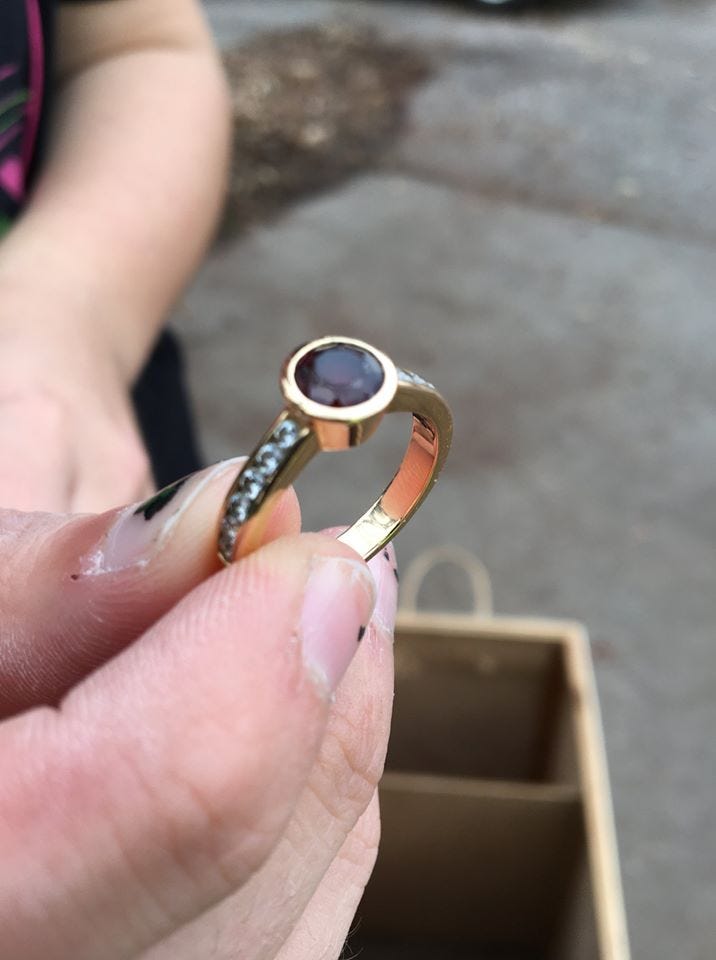 "Just that kind of heart pumping feeling that you get when something happens like that," says Alex Fraser.
That was the moment Lincoln woman Alex Fraser realized her wedding ring was missing and she figured out it fell off into a city recycling bin earlier in the day.
"What happened was I was doing all my recycling and dumping all the paper, and it must have slipped out right when I was packing everything to throw away," says Fraser.
She called the city recycling center and employee Ryan Becker offered to help find her precious ring, worth $1,500.
Once they got to the recycling site, Ryan jumped in the bin and started sifting through the papers.
"I was not very optimistic at first, especially because when something like that drops in the mixed paper bin, it can sink very, very quickly," says Ryan Becker, city of Lincoln employee.
But Ryan ended up saving the day!
"And I just patiently, carefully, and slowly kind of picked the paper out, and lo and behold about five to ten minutes later, we found the ring," says Becker.
Alex says she is beyond thankful that they found it and for Ryan being so willing to help!
"I am very grateful that they were able to find it and relieved… definitely relieved," says Fraser.