Cleaning companies brave the hot zones through the coronavirus pandemic
Cleaning companies are essential businesses and are keeping our workplaces and public places safer for everyone.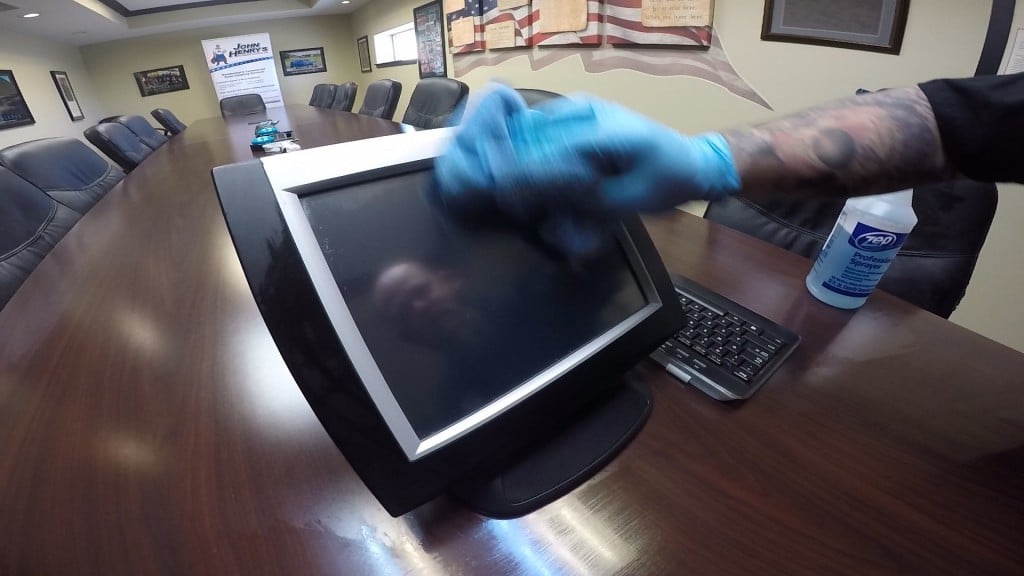 Angie and Chris, co-owners of Performance Chores cleaning have had their plate full since the coronavirus outbreak.
"It's been pretty emotional, we've had a lot of ups and downs," said Angie Hrbek of Performance Chores.
"Right now we're gearing up, doing extra sanitations, keeping out customers safe and making sure they got a clean workplace to come back to when they do return to work," said Chris Wright of Performance Chores.
They have switched their basic cleaning chemical over to a medical grade agent that can kill coronavirus in a minute.
These businesses, taking their chances on the frontlines, the unsung heroes that make sure our medical professionals can perform at their peak.
"We do medical facilities, doctors offices, stuff like that, so they got these sick patients coming there every day and we gotta be more diligent on our duties," said Wright.
Just like thousands of other local businesses, they are also on their last leg.
"When this started, we were able to start picking up some additional services, some companies started adding some services, and then we started to see some of the negative effects starting to take place, schools closed, churches closed, we've got a number of schools and churches that we clean," said Hrbek.
They say their employees feel the pressure.
"Some of them, they're scared, they're on the frontlines, they're going in and they're making these businesses a safer place, but at the same time, they're going in and they're scared," said Hrbek.
Some of their teams are working 60 plus hours a week to keep other essential businesses safe.
"Very emotional, very different feelings wanting to be supportive, and at the same time wanting to be their cheerleader, and say we've got work to do, let's go," said Hrbek.
"Tomorrow you could lose 4 or 5 more employees due to the COVID, and we're already down 6, if we lose more, we might not be able to get all the buildings cleaned by morning," said Wright.
Performance Chores is accepting applications.  They are also looking for masks, as the n95 masks have all been reserved for medical professionals, and their suppliers have run dry.