Clinton Elementary teachers get creative for Black History Month
February is Black History Month, and teachers at Clinton Elementary are spreading awareness.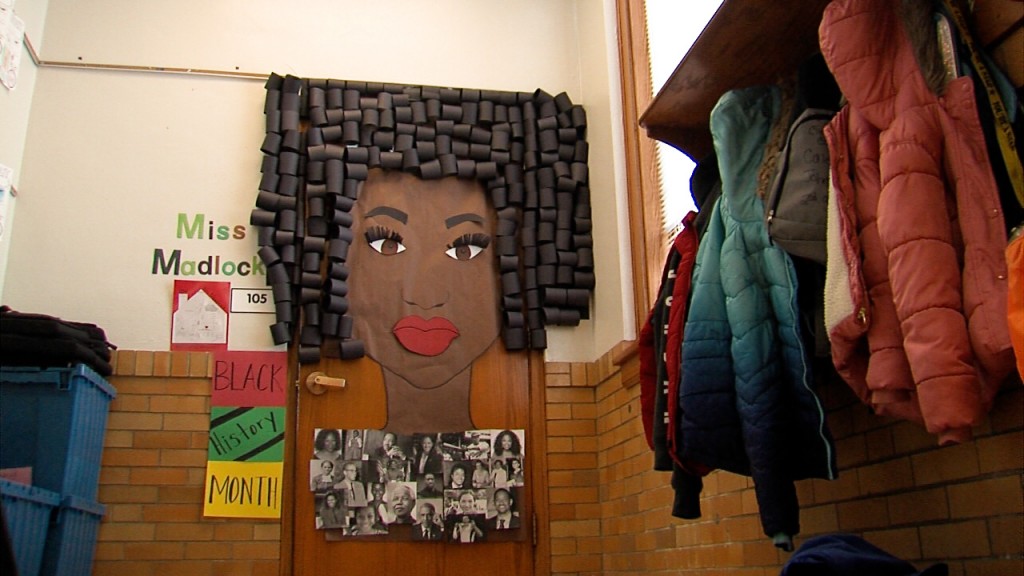 LINCOLN, Neb. (KLKN) – Room 105, it's the classroom you can't miss when you walk into Clinton Elementary School. The door is decorated with several faces. Malcolm X, Kamala Harris, Harriet Tubman, Martin Luther King Jr., George Floyd, Trayvon Martin, Oprah, Kobe Bryant, Will Smith and several others are featured on "Miss Madlock's" door.
"I can hear them coming up to the door and naming the people that they know," reading interventionist Alexis Madlock said. "It makes me feel really good knowing that what I'm trying to do is getting across."
It took Madlock eight hours to create the door. It's all part of an effort to celebrate Black History Month with her students. She even put an African-American woman with curly, natural hair on the door too.
"My mom was like, maybe you should do an Afro, so I did. It represents a very powerful black woman on my door so I'm really proud of it."
Madlock knows black history can't just be summed up in one month. It goes back hundreds of years and even now in present day.
"Some would ask if that's too young, and no it's not," Madlock explained. "We need to teach them what is going on. It's really important that they know where they come from and really just their history and what's going on in the world with what's happened recently."
It isn't just Madlock using art to illustrate black history. One teacher also created a periodical table with the names of influential African-Americans.
For Madlock, a first year teacher, nothing makes her more happy than encouraging students to be comfortable in their own skin.
"I'm actually a first-generation college student," Madlock said. "It's meant a lot to me getting a job during COVID, being able to give back to my community and really just being that figure that my kids at my school can look up to being a teacher of color."