Winter Storm Warning now in effect for Lincoln area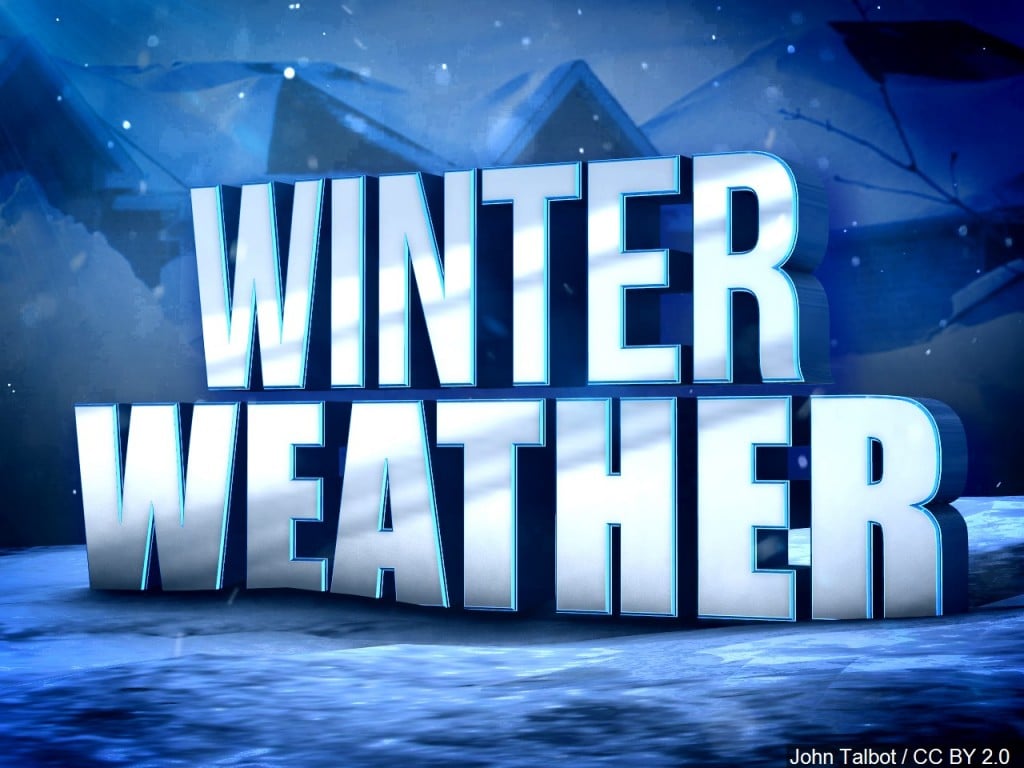 11:00 AM UPDATE: A large cluster of snow is now making its way towards southeast Nebraska as of 11 AM. Visibility will quickly begin to drop as heavier bands of snow move in, so be cautious if you have to be on the roads the next several hours.
Below is a quick look at the roadways. As you can see, the roads are in worse shape off to the northwest where snow has been falling for hours. Lincoln's roads could deteriorate now that the surface is cooling below freezing. Watch for slick spots while driving.
8:00 A.M. UPDATE: Wind gusts in southeast Nebraska are currently gusting up to 60 mph near the Tri-cities with 35-45 mph gusts closer to Lincoln. This continues to be the biggest weather concern right now, as the high winds are mixing with flurries and reducing visibility around the region.
Lincoln continues to remain fairly dry as of now, but more snow bands are inching closer to the Capital City. We could see more flurries through the day today with the heaviest of snow falling in northeast Nebraska. That is where a Blizzard Warning is currently in effect until late this evening with up to 5″ of snow possible. Here in Lincoln we could possibly get up to 2″, but reduced visibility and the high wind speeds are the biggest threats when it comes to traveling. I highly recommend not traveling today if you plan on heading north into the Blizzard Warning. But if you are traveling towards Kansas City you should be in a bit better shape with just gusty winds.
The high wind speeds will also make it feel much colder outside today. Temperatures will tumble down to the 20s by the afternoon, but wind chill values will make it feel more like the single digits. If you will be out and about, make sure to limit your time outdoors to prevent frostbite.
Update: 6:20 A.M: The National Weather Service has issued a Winter Storm Warning until 9 p.m. for part of east central Nebraska, including the Omaha and Lincoln areas. Snow and gusting winds could lead to blowing slow and reduced visibility, and light ice could accumulate earlier in the day.
ON THE GO?: Download the Channel 8 App to keep with the Winter Storm hitting Nebraska
MORE: CHECK FOR POWER OUTAGES IN YOUR NEIGHBORHOOD
UPDATE: 11:00 P.M.: The National Weather Service has issued a Blizzard Warning for portions of eastern Nebraska. The warning will be in effect 6 a.m. to 9 p.m. Wednesday.
For more information on warnings go to the Severe Weather Alerts page here on KLKNTV.com.
UPDATE: 9:40 P.M.: After looking at evening computer models coming in I've made some changes to the snow forecast.
I continue to think much of southeast Nebraska will end up with less than 1″ of snow by late Wednesday night, however I do think some areas could end up with 2″ or more. Especially in places like Columbus, Norfolk, Ord, and O'Neill. Some of the highest totals could end up in excess of 5″ in extreme northeast Nebraska.
Right now I am thinking a half inch to an inch of snow will be possible in Lincoln.
Keep in mind, with winds gusting up to 55 mph through the day, it will be hard to get an accurate measurement of snow that falls. – Chief Meteorologist John Dissauer
ORIGINAL POST: A weather system that we first identified seven days ago is on track to bring a cold front through southeast Nebraska; replacing warm air with cold and bringing higher winds.
Tuesday evening the cold front resides in western Nebraska. It look like the front will pass through the Channel 8 viewing area between 2 a.m. and 4 a.m. Wednesday morning. You may be woken by the cold front passing as winds will shift around to the northwest and gust 40+ mph.
Cold air will quickly fill in behind the cold front. That means the high temperature for Wednesday will likely occur around midnight. By 7 a.m. Wednesday temperatures should be in the 20°s and 30°s. Wind chill values will be in the teens once factoring in the northwest wind.
It isn't going to get much better through the day. In fact, I think temperatures will likely fall through the day with temperatures only in the low to middle 20°s.
One of the big factors for Wednesday will be the wind. Winds will gust be gusting 40 to 55 mph throughout the day. Below is a graph of forecast wind gusts for Lincoln by one computer model.
When you factor the wind in to the air temperature, wind chill values are going to remain down throughout the day. By noon they will be in the single digits to low teens.
The wind chill value will be in the single digits, approaching 0­° in some locales, by Wednesday evening. Bundle up if you're going to be outside Wednesday!
As you can also see in StormCast there will be a chance for snow showers throughout the day. I am not expecting a lot of snow, but when you combine the falling snow with the high winds viability will be reduced at times.
CHRISTMAS EVE: Mostly sunny skies but it will be cold. High temperatures will only be in the lower 20°s. Some locations struggling to get out of the teens.
CHRISTMAS: A cold start with temperatures in the single digits by sunrise. Expect sunny skies for the day. It will be warmer with highs in the lower to middle 40°s by afternoon.
– Chief Meteorologist John Dissauer
Follow John on social media:
Twitter: @JohnDissauer
Facebook: /DissauerWx