Collaborating against COVID-19: the Nebraska National Guard sets up drive-thru testing in Crete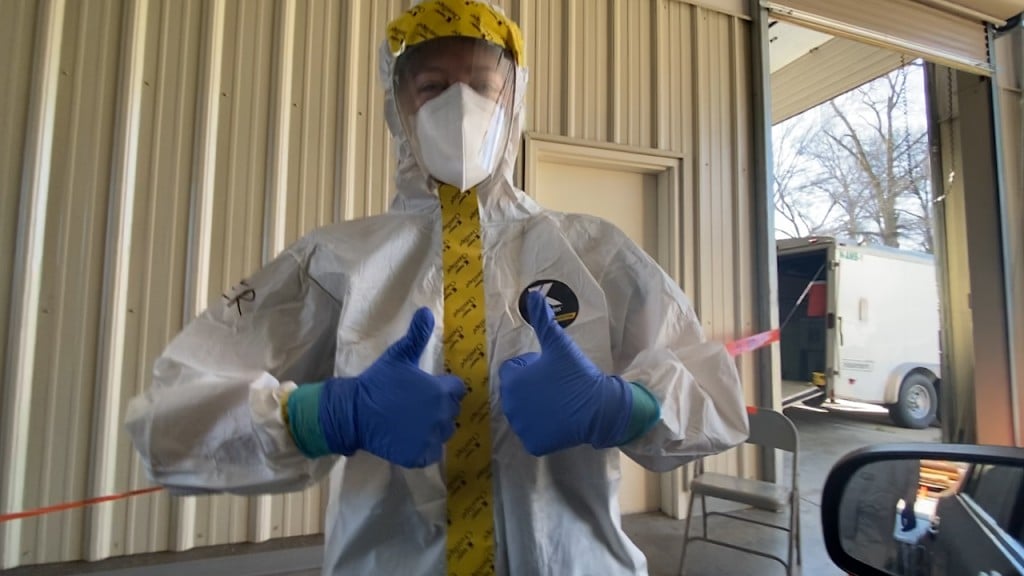 Thursday, the Nebraska National Guard Joint Task Force for COVID Testing partnered with Public Health Solutions as they began free drive-thru testing in Crete.
They tested about 100 people, all of who were ask to make at appointment ahead of time. It will take up to three days before they release the results. Until then, Kim Showalter, Health Director with Public Health Solutions stated it's "important that everyone continues to hold the line… we are not at the end of this by any means, we are just in the thick of it. This is the time to really buckle down".
So far, the Joint Task Force has carried out over 2,700 tests.
As for Crete residents, despite the recent outbreak at their largest employer, Smithfield Foods, they remain optimistic.
"We're trying to flatten the curve and we've all heard or read that Crete may be the next hot spot," said Crete's Pinnacle Bank Market President. "The fact that the National Guard is willing to come down and spend some extra time in our community really goes a long way".
While Janet Paige, owner of the salon Shear Design, said "I think they need to do more than a hundred but… The governor did say they are going to start testing more and more people so that's good".
Although the Joint Task Force was on testing on Thursday, Friday morning, Bryan Health will be performing mobile health testing.