Comfort dog from Lincoln spends time with El Paso community following shooting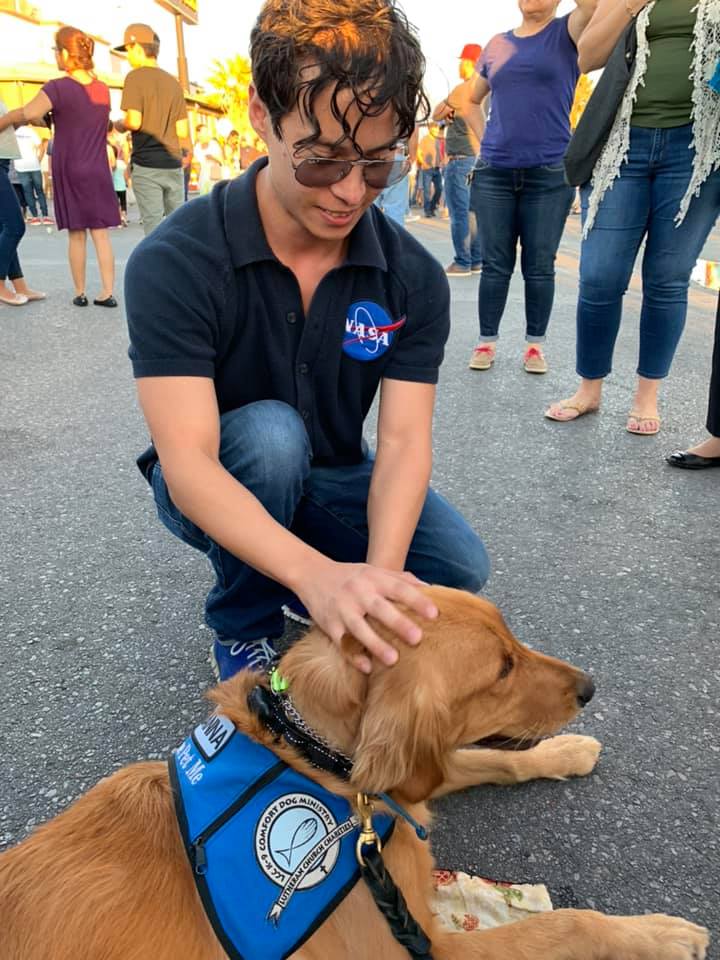 In the aftermath of the El Paso shooting comes healing and comfort from supporters around the country.
And Christ Lincoln Church sent their own 2–year–old comfort dog, Joanna, down there Saturday.
"It gives them that moment of happiness that they can temporarily forget what else is happening and they have that joy of being able to hug that dog and that moment of joy," said Susan Holland, of the Comfort Dog Ministry.
Joanna is part of the Lutheran Church Charities K–9 Comfort Dog Ministry that was launched in 2008. They said they put the calming nature of purebred golden retrievers to use.
Joanna and several other ministry comfort dogs from Nebraska deployed to El Paso this past weekend to spend time with survivors and witnesses.
"Could tell right away that they're hurting and in need of love and comfort," Joanna's handler, Judy Hanika, said over the phone. "That's why we're here: To just tell them we love them."
Joanna and Judy have attended a vigil at Walmart, visited a hospital and met with families, first responders and hospital staff.
"Sometimes they don't say anything at all and they just hug on the dogs and cry," Hanika said. "We saw lots of tears."
"On Monday afternoon, we attended the funeral of a grandfather. We were invited to be there for his 9–year–old granddaughter who was with him at Walmart when he was shot."
That's their goal: showing people that they matter and they're loved.
A citywide vigil is planned for Wednesday night and Judy said Joanna will be there.
She comes back to Lincoln on Friday.
Joanna primarily serves Lincoln. She typically visits nursing homes, cancer centers and schools.
If you would like to schedule a visit with her, you can check out her Facebook page, or call (402) 483-7774.