Community members honor those lost in the Aurora, Co movie theater shooting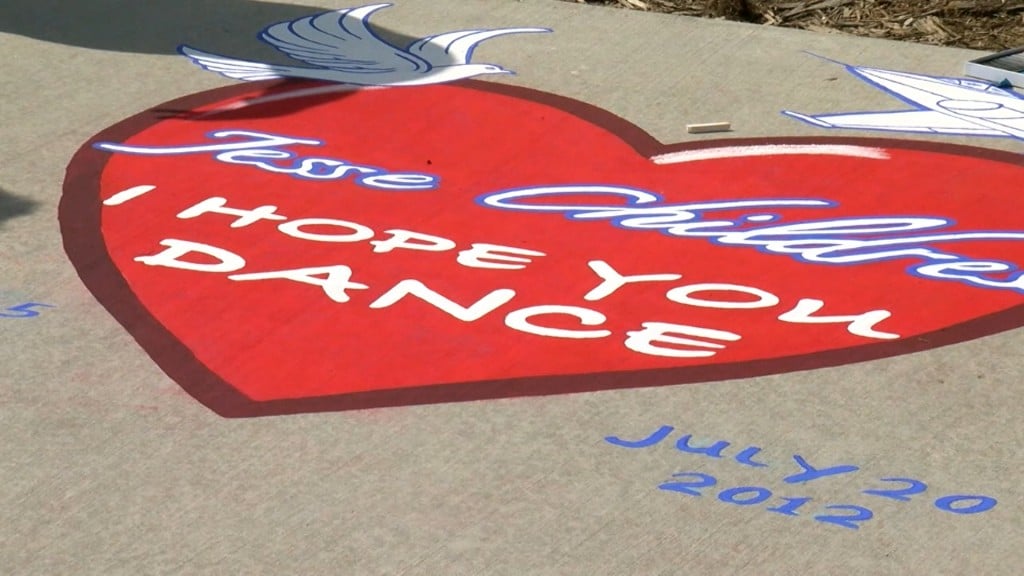 AURORA, Co. (CNN) — Today marks a somber milestone, eight years since the mass shooting at an Aurora, Co movie theater. Twelve people lost their lives and 70 were wounded in the shooting.
On Sunday, chalk artists remembered the victims at the Reflection Garden Memorial. One participant traveled all the way from California to honoring her son and former Air Force member, Jesse, killed in the attack.
"It's beautiful. I mean I'm the kind of person I mean I try to celebrate Jesse's life in any way it can be," said Jesse's mother Lisa Childress.
There was also a special tie to the chalk artist honoring her son. His daughter had worked with Jesse.
"I call it a yarn that connects life," said Childress. "When Lindy told me her dad was doing this I was like oh that's perfect."
A perfect way to honor and remember those we had lost eight years ago.