Confident Kusche gunning to shatter another Nebraska running record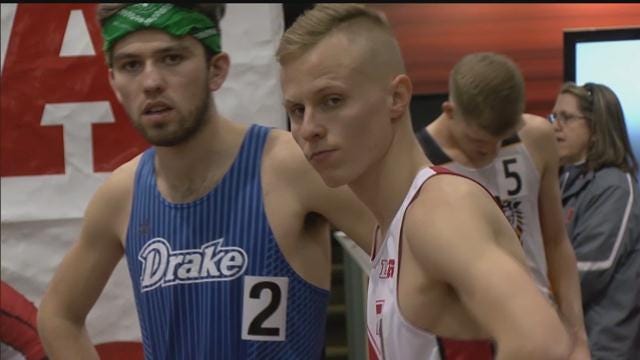 From: Nebraska Athletics
Nebraska sophomore George Kusche will attempt to break both the Devaney Center record and the Nebraska school record in the 3,000 meters on Saturday at 4 p.m.
Kusche became the first Husker in school history to run a sub-4:00 mile on a standard 200-meter track with a time of 3:59.61 last season, and he broke his own mile record at the Washington Invitational last weekend with a time of 3:57.93 on an oversized track to own the mile record at Nebraska outright.
"I'm going to do the 3K, and I'm going to break the school record," Kusche said on Wednesday.
The Nebraska track and field team will host the 45th annual Frank Sevigne Husker Invitational this weekend. Action begins on Friday with combined events at Noon, field events at 4:30 p.m. and track events at 6 p.m. The meet will conclude on Saturday with the final combined events starting at 9:30 a.m., and both track and field events beginning at 11:30 a.m.