Senate unanimously passes $2 Trillion emergency relief package
The U.S. Senate passed the highly anticipated stimulus package overnight Wednesday. Now, the final vote awaits in the House.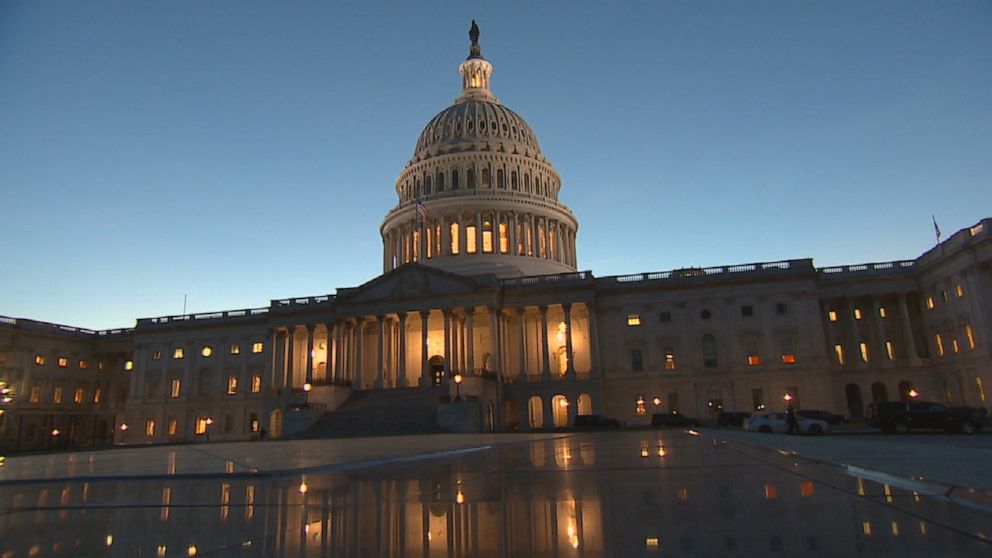 Members of the U.S. Senate voted 96-0 to pass the emergency relief bill in response to the coronavirus pandemic.
It comes after democrats and republicans finally reached an agreement on the $2 trillion bill after days of negotiations. The highly anticipated stimulus package will send direct payments to American families and rescue the economy and small business who have been forced to close amid the coronavirus pandemic.  The package will also provide relief to hospitals and state and local governments.
For additional information:
https://www.congress.gov/bill/116th-congress/house-bill/6201/text
https://abcnews.go.com/Politics/trillion-stimulus-package/story?id=69791823
Here's what you need to know:
Families & Individuals
Individuals with a yearly income of $75,000 will receive a direct check of $1,200.
Families with a yearly income of $150,000 or less will receive direct checks of $2,400 as well as $500 per child (for up to 3 kids).
Individuals that make more than $75,000 but less than $99,000 will receive checks for smaller amounts. The same goes for families that make more than $150,000 and less than $198,000.
Those on Social Security or make no money will still get checks.
Unemployment insurance extended & benefits enhanced for four months, including for self-employed and independent contractors.
If you are older, the minimum distribution for retirement requirement is waived.
The 10% early withdrawal fee on retirement accounts is waived on coronavirus-related distributions.
The federal income tax filing date has been extended.
Small Businesses
$350 billion to establish lending programs.
Small businesses who maintain their workers & payroll will be able to apply for loans. For eight weeks, the portion of the loan that covers payroll, mortgage interest or rent will be yours to keep.
Furloughed workers would get whatever amount a state usually provides for unemployment, plus a $600 per week add-on.
Payroll taxes are delayed until 2021 or later.
Principal and interest on existing SBA loans are waived for six months.
Health Care & Hospitals
$130 billion for hospitals.
Provides additional funding for prevention, diagnosis, and treatment of coronavirus and expands health insurance coverage.
Expands nutrition services, Medicare, and Medicaid.
Prioritizes Food and Drug Administration (FDA) review of certain promising treatments and allows emergency use of certain diagnostic tests not yet approved by the FDA.
Essential medicines and medical equipment––Made in America.
An addition $150 billion was agreed upon for local and state governments. One of the last issues to close concerned $500 billion for guaranteed, subsidized loans to larger industries, including a fight over how generous to be with the airlines.
Nebraska Congressman Jeff Fortenberry says the bill aims to do three main things.
"Protecting health, protecting individuals and families and protecting small businesses," Fortenberry says.
The Congressman also says that small businesses in Nebraska that are struggling because of the pandemic can start acting now.
"They need to talk to their banker immediately and start setting up this process by which they get a loan and potential forgiveness for wages for 8 weeks as well as rent for 8 weeks, again to bridge and get them through this system," Fortenberry says.
This is a developing story, we will continue to provide updates when they are available and make changes to this article.