Daytime burglary leaves neighbors concerned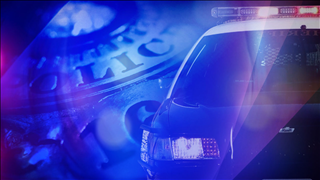 A daytime burglary in a relatively quiet neighborhood near 27th and Old Cheney has left neighbors confused.
"We've lived here for quite a while yeah almost 20 years and we've had things occur like juvenile occurrences but this ones a little closer to home," Michael Struel said.
Michael's next door neighbor had a burglar break in through a garage window around 5 p.m.
Lincoln police say the thief didn't enter the house, but some of the family was home at the time and called 911 immediately.
They're now left with damage to the garage and two stolen rifles.
It was a shocking moment for Michael as he returned home to see officers surrounding the house.
"I was getting over to my neighbors house here and I saw the police cruiser pull up and he had his strap gun at the ready," Struel said.
The concerning moment now has Michael and his family considering getting video surveillance in case anything like this happens again.
No arrests have been made and police say they are looking for video surveillance in the area.