Douglas county officials aware coronavirus outbreak has larger effects than health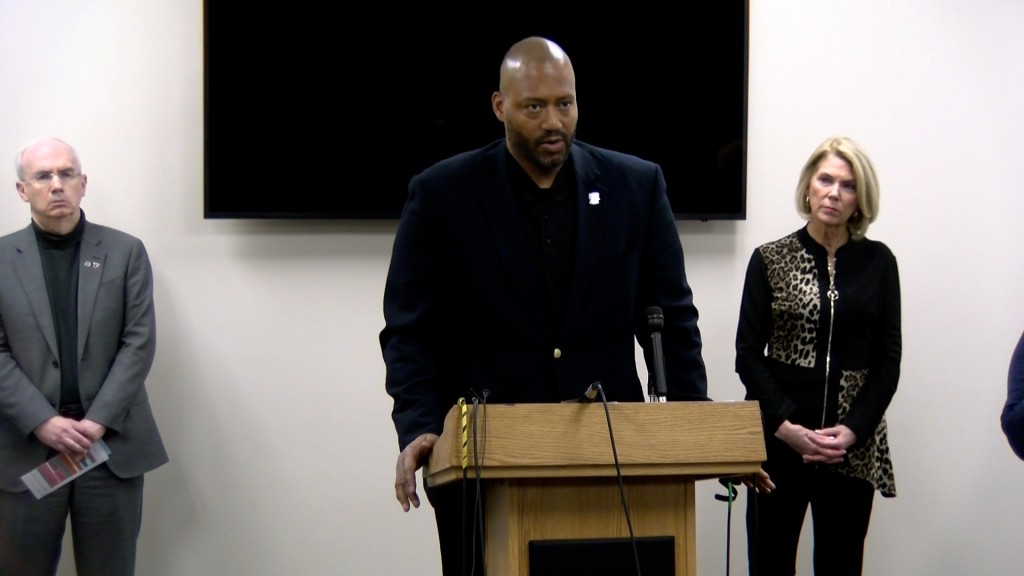 Major officials out of Douglas county announced Sunday some new information regarding the tracking of the coronavirus outbreak.
"The number as of 6 o clock this morning was 307,000 cases worldwide, that's 32,000 more than there was 24 hours ago. That's the fastest growth in the history of this pandemic," said Dr. Jeff Gold, Chancellor of University of Nebraska Medical Center.
Among the numbers of those affected, these were some key points that came out of the news conference:
There are now 36 hospital beds in the biocontainment unit at UNMC.
Regarding test kits, the state and university labs are working to have as many test kits available as possible.
The state lab has a capacity of between 100 and 150 individuals tests daily, UNMC matches that number.
"We want to reserve all the test kits for people who either have a specific exposure or are ill and are otherwise at high risk for having the infection," said Dr. Gold.
The outbreak is now not only a health crisis, but an economic and business one as well.
Health officials ask landlords to not evict their tenants for inability to pay rent.
"I'm asking you to please consider the actions that you're taking in regards to evictions. Putting people out on the streets in this time is a health matter, and I need to ask you to have a higher conscience with that," said Chris Rodgers, Douglas County Commissioner.
Omaha police have not issued one citation for lack of compliance in business communities.
Therefore, businesses and community members are following social distancing and crowd limit rules.
However, domestic violence calls have gone up.
"We don't know what that's attributed to. It could be more that people are around each other more often, but yes we have seen an increase," Captain Wayne Hudson of the Douglas County Sheriff's Office.
In response to the global problems, the county is trying to take a calmer approach as to not overstress the local healthcare system and general public.
"We will either end up looking like New York City and northern Italy, or we will be in a much healthier and a much better place and much more facile and ready for a full, not just health recovery, but economic recovery," said Dr. Gold.