Dozens gather to spread awareness, raise money for those stuck in Afghanistan 
"Peace for Afghanistan, let me hear loud and clear, refugees are welcome here," people chanted.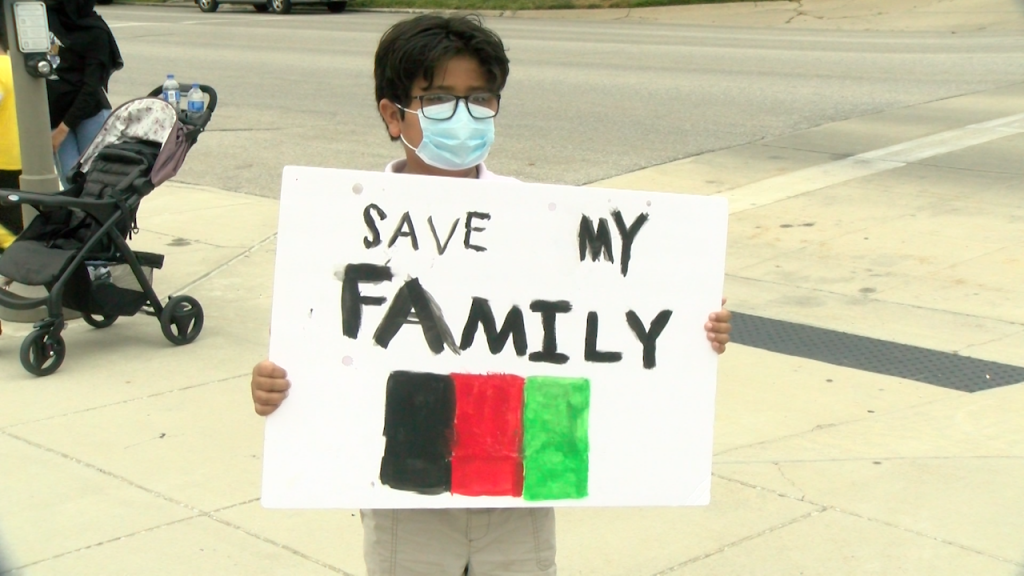 LINCOLN, Neb. (KLKN) – Dozens gathered at the Nebraska State Capitol Sunday to spread awareness on what's unfolding in Afghanistan. Many that attended the rally have a special connection to the people and the country of Afghanistan. They hope their voices here in Lincoln will bring change.
"Peace for Afghanistan, let me hear loud and clear, refugees are welcome here," people chanted.
Dozens flew their Afghan flags high Sunday at the Nebraska State Capitol to bring awareness to the chaos unfolding in Afghanistan. The rally was put on by the Afghan Student Association on UNL's campus.
"I came here today to support my friends, whose families are from Afghanistan. I just think it's really important that we support things like this," Jillian Smith, a protester said.
"I'm glad to see people here that are showing awareness, people that I have never seen before, and I'm glad they came and try to spread awareness with us," Malalay Rahmanzai, a protester said.
And for Harris Ebrahim, a UNL student, this protest hits home. His father spent a lot of time in Afghanistan as a Translator.
"My heart aches so much for the people that are stuck in Afghanistan, especially those translators because it's so easy for me to put myself in their shoes," Ebrahim said. "Whats going on right now could have been my family, could have been my dad, stuck there at the airport. I have such a deep connection with what is going on and it makes me so passionate to come out here and tell everyone what's happening, to spread awareness, and to hopefully help as much as we can."
The rally also raised donations for the Afghan-American Women's Association. A group that has boots on the ground in Kabul, helping women and children with shelter, clothes, and keeping them as safe as one possibly can.
Protesters are hopeful Nebraskans will open their hearts and arms to those who need help during this tough time in Afghanistan.