Dump truck driver sentenced in wreck that killed 2 siblings
The crash killed 10-year-old Stephen Young, and his 16-year-old sister, Abby Young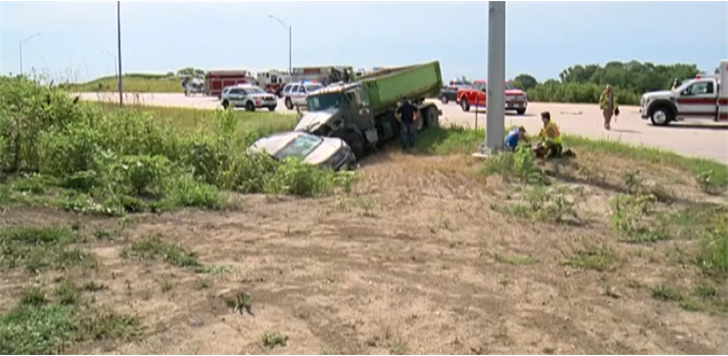 PAPILLION, Neb. (AP) — The driver of a dump truck that killed two siblings from Millard has been sentenced to prison.
Thirty-nine-year-old Jesse Knight, of Papillion, was sentenced Tuesday to four years and three months in prison in the August 2019 collision.
BACKGROUND INFO: Papillion man charged after crash that killed 2 children
Authorities said Knight was driving a dump truck that slammed into a minivan that was stopped at a light. The crash killed 10-year-old Stephen Young, and his 16-year-old sister, Abby Young.
The children's mother, two siblings and three people in different vehicles were injured.
MORE BACKGROUND: GoFundMe set up for family of 2 Millard students killed in Highway 370 crash
Knight was found guilty in November on two counts of felony motor vehicle homicide and two counts of reckless driving.