UPDATE: North Lincoln home a total loss after weekend fire
LFR have confirmed the cause of the fire was the same thing that burned down a garage on Monday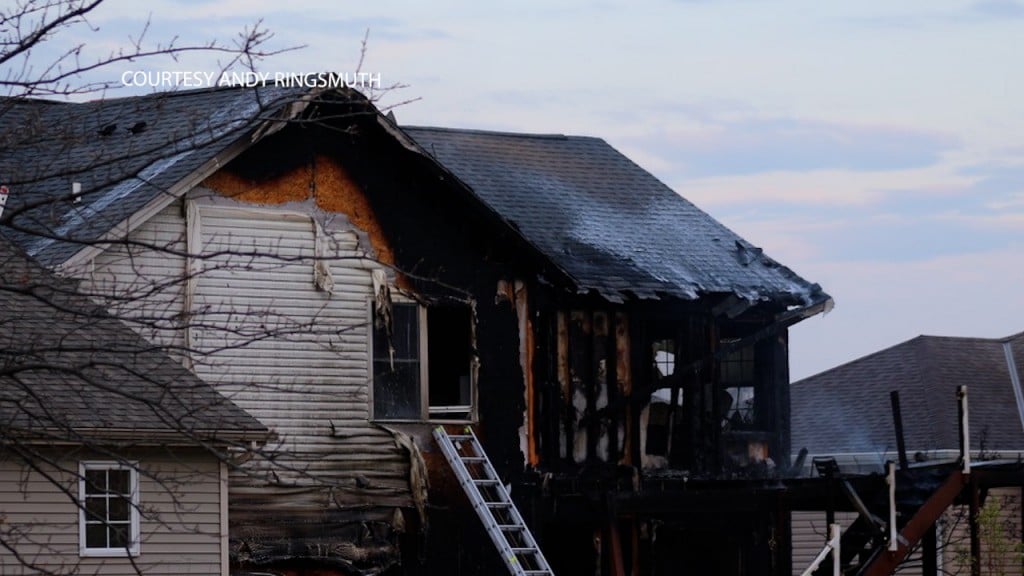 LINCOLN, Neb. (KLKN) –
UPDATE: LFR has confirmed that the devastating house fire from Sunday was caused by a fire pit.
The fire pit was on the deck of the house, which is too close by fire safety standards.
LFR says your fire pit should be at least 25 feet away from a structure, like your house. There also needs to be a water source nearby.
SEE ALSO: UPDATE: Garage fire caused by fire pit
---
Lincoln Fire and Rescue responded to reports of a fire near 18th and Spring Meadow Drive around 6:30 a.m. on Sunday.
The residents made the call and reported a fire had started on the rear deck of the home. A total of five occupants were inside the home, and all evacuated safely on their own before crews arrived.
LFR said when crews arrived, there was also heavy fire spreading from the backside of the home and through the front door of the home. Crews were able to knock down the fire quickly.
Authorities told Channel 8 three cats died.
The home is believed to be a total loss with roughly $200,000 in damage. LFR said the fire was started by leftover ember. The occupants had been using a fire pit on a wood deck the night before.