Earthquake in Northeast Nebraska on New Year's Day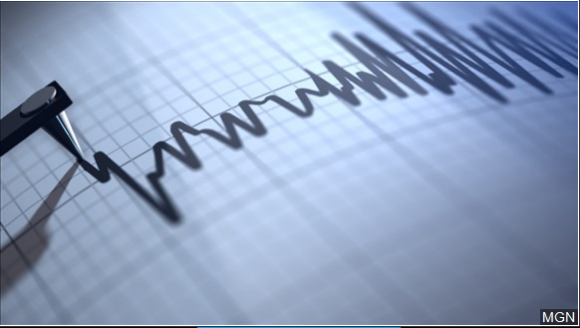 The United States Geological Survey is reporting a 2.9 magnitude earthquake in Northeast Nebraska.
It happened around noon on New Year's Day.
The USGS says it was 29km SSW of O'Neill.
According to their website, four Nebraskans have logged responses to the earthquake, with three of those people saying they felt the small quake.
Here are some more in-depth details on the quake:
Magnitude: 2.9 mb_lg
Location: 42.197°N 98.719°W
Depth: 8.8km
Origin Time:
Number of Phases: 23
Less than a month ago on December 12th, a 2.9 magnitude earthquake was recorded 20km NNW of Ainsworth.
It happened just after 3 a.m. and no one reported feeling the quake.
For more information on the O'Neill earthquake, follow this link to the United States Geological Survey website.