Effort to recall Lincoln Mayor & four City Council members falls short
The LNK Recall's final count of signatures appeared to be thousands short to recall the Lincoln Mayor and four City Council members. But it's not over, the group is already shifting its attention to Primary and General Election challenges and a possibility of a second recall launch.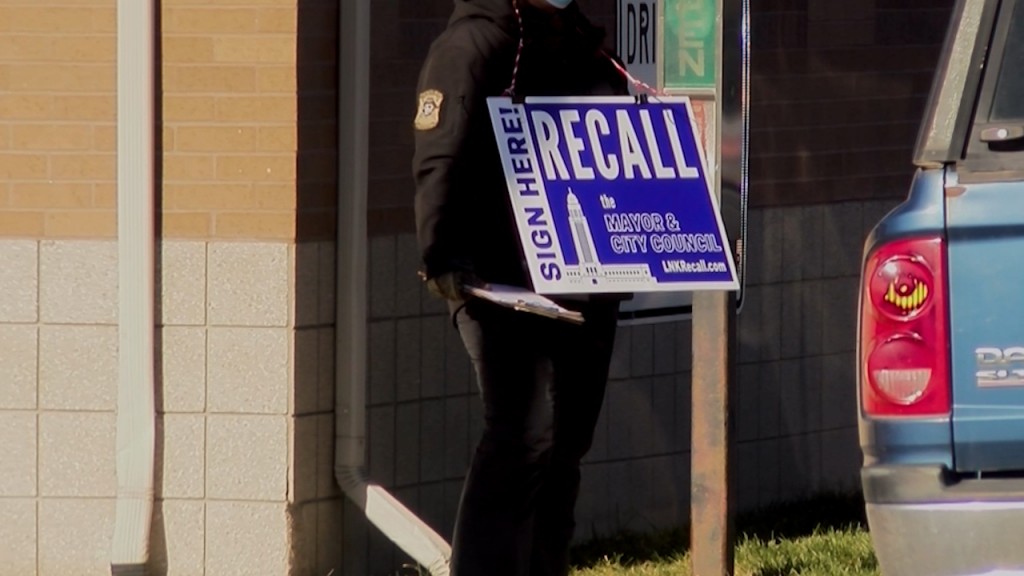 LINCOLN, Neb. (KLKN) – LNK Recall falls thousands of signatures short in their effort to unseat Lincoln's Mayor and four City Council members.
The LNK Recall group has been gathering signatures for the past month trying to boot several elected officials out of office for the way they have handled COVID-19 restrictions. They had until Wednesday, December 23rd, to collect enough signatures. Overall, they saw thousands of people signing on the dotted line, but still fell short.
In a press release sent out by LNK Recall, they said their final count appears to be thousands short for the recall of Mayor Baird and mere hundreds short for most council members.
"We figured at our trajectory we were maybe just a few days short of collecting the number of signatures," Sam Lyon, an organizer with LNK Recall said. "I am disappointed, I would have loved to bring in five recall packets, especially being so close and with the hurdles we had to overcome."
But, it's not over, the group is already shifting its attention to Primary challenges, General Election challenges and even a possibility of a second recall launch.
"This has been a sprint for the last 30 days and we have only been focusing on the recall the last 30 days, so we decided we are going to take Christmas off and go home, spend it with our families and then will meet again and look at our avenues and strategies," Lyon said.
The LNK Recall group was made up of about 400 volunteers and believe there are plenty of residents out there that want these officials gone. Lyon said the big reason people were signing the recall was due to- what they are calling- "Tennis-Gate". The incident involving the Mayors daughter playing tennis, while youth sports were banned. Although, according to DHM rules at that time, tennis was exempt from the ban.
Despite coming short of the necessary signatures needed for the recall, the group says they have a long list of victories, such as lifting the ban on youth sports and easing restrictions for bars, restaurants and churches.
Lyon says it's too early to say right now but there is a possibility he may run for City Council in the near future.
A group that opposes the recall, Decline to Sign, released a statement on the petition:
"We encouraged Lincoln to politely decline to sign the recall petition, and Lincoln agreed and declined to sign. This sends a loud message that most of Lincoln agrees that now is not the time to implode our city government.  Recall elections should rarely be used and only in the most egregious cases of violations of our public trust, not squabbles over policy differences.  The recall effort has been a cheap partisan attempt to discredit our duly elected city leaders. Our mayor and city council have Lincoln's best interests in mind during this challenging time. They are doing what we elected them to do. Now that this partisan distraction is over our elected leaders can continue focusing on the pandemic response to keep our city as safe as possible, vaccine distribution and economic recovery."