Emotional testimony during legislative hearing regarding protections for meatpacking workers
Legislative Bill 241 was introduced by Senator Tony Vargas, aimed at providing more protections for meatpacking workers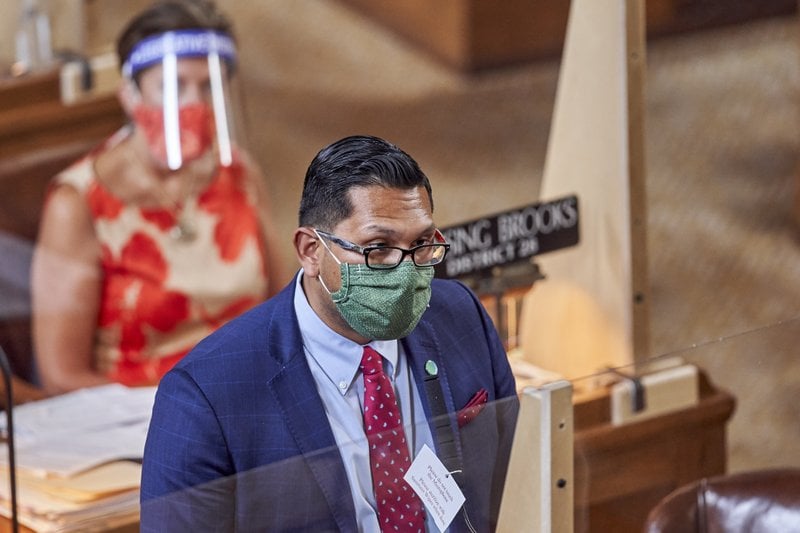 LINCOLN, Neb. (KLKN)-Emotions were high at the state capitol on Monday as the Business and Labor Committee heard testimony for LB241.
"The fact that we are even having this conversation is, a disgrace. How are we not going to stand up for our community members during a pandemic?" questioned Salvador Hernandez, the son of a meatpacking worker.
The bill was introduced by Senator Tony Vargas of Omaha who lost his father, to COVID–19 last august.
"Every time I have to talk about this, I think about my dad. It is infuriating to me that we have to lose loved ones and we can do something about it," Sen. Vargas said.
The bill would require meat packing plants in Nebraska to maintain 6–foot distance between workers,  provide access to clean PPE, hand washing stations, regular equipment cleaning, temperature checks, paid sick leave for those who contract COVID–19 and more information on case numbers.
Representatives from Smithfield Foods and Lincoln Premium Poultry showed up to oppose one specific portion of the bill, the social distancing requirement.
"If this here is written to the stand point that it is a hard 6–foot, then it would be very difficult and very hard to accomplish," Gary Walters with Smithfield foods said.
While both representatives said they have done most of the requirements in the proposed bill, they said putting up barriers in areas where 6–feet can't be maintained, could drastically reduce production and could put workers in danger.
"The way the lines are, we don't want the barrier to be something that would harm them," Jessica Kolterman with Lincoln Premium Poultry said.
Many family members speaking on behalf of their loved ones at the hearing still pleading with senators to put the lives of meat plant workers first.
"All we ask is to be treated how you would want to be treated. How much is our family worth? Because my family is not disposable, packer families are not disposable," Guillermo Enrique Pena Valladares said.
Senator Vargas introduced a similar proposal to the legislature last year but it was blocked in the final days of the 2020 session.