EPA Administrator Scott Pruitt resigns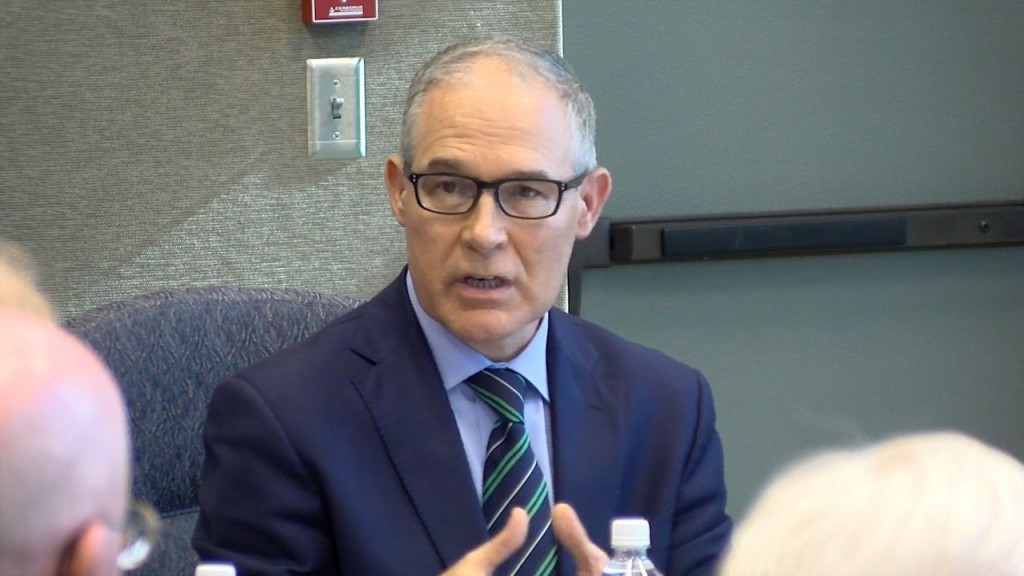 By: Channel 8 Eyewitness Newsroom
8@klkntv.com
After months of controversy and ethical questions, Environmental Protection Agency Administrator Scott Pruitt has resigned from the agency, President Trump tweeted on Thursday.
Over the several months, Pruitt has increasingly come under fire for multiple allegations of abusing his power – from spending hundreds of thousands of dollars on first-class travel to a sweetheart real estate deal tied to a lobbyist with EPA business and attempting to secure a private business deal for his wife – among numerous allegations. Sources tell ABC News Trump, who'd previously defended Pruitt's job performance, had finally reached his boiling point within the last few weeks.
On Tuesday, White House deputy press secretary Hogan Gidley said the president and White House were looking into "troublesome" reports about Pruitt.
The EPA administrator was also seen by reporters at the White House on Thursday at a 4th of July event for military families.
Though some conservatives considered Pruitt a successful cabinet secretary in his decisions to roll back regulations like the Clean Power Plan and Waters of the United States rule, that fulfilled several of Donald Trump's campaign promises, the growing list of scandals reached a breaking point in the last several months.
Within the last few months, multiple internal and congressional investigations were launched into reports that Pruitt retaliated against employees and whistleblowers who raised concerns about his spending decisions–a particular concern for watchdog groups and lawmakers because such actions could violate federal law.
Lawmakers also expressed concerns about reports that Pruitt used EPA aides to set up meetings about getting his wife a job, which could violate laws that prohibit using a federal position for personal financial gain. Pruitt confirmed he had his staff reached out to the CEO of fast-food franchise Chik-fil-A to look into a possible location for his wife to take ownership of – the deal never happened.
Democrats have even asked the Justice Department to launch a criminal investigation into Pruitt's actions. Some 170 lawmakers signed a resolution calling for Pruitt to resign. Others have called for him to be fired in recent months and even some Republicans have said that the scandals are too big a distraction for the president.
ABC News first reported that Pruitt lived in a Capitol Hill townhouse co-owned by the wife of a lobbyist with business interests before the EPA, for just $50 a night, far below market rate.
Republicans from Iowa, Senators Joni Ernst and Chuck Grassley, have also spoken harshly against Pruitt's for a proposal to change rules regarding ethanol and renewable fuels. Ernst said at one point that Pruitt was abusing his position and called him "as swampy as you can get," referring to Trump's campaign promise to "drain the swamp."
Pruitt defended himself against many of the allegations, saying that people are creating controversy because they are against his and the administration's agenda at EPA. The agency has also defended the increased cost of his travel from first-class flights and 24/7 security detail, citing increased threats against him compared to previous administrators.
It's unclear who could take over as head of the EPA in Pruitt's place. One longtime Pruitt ally Sen. Jim Inhofe has suggested that his former chief of staff and now EPA Deputy Administrator Andrew Wheeler would be a good replacement. But Wheeler told The Hill newspaper this week that he's not interested in the top EPA job.