EXCLUSIVE: Cashier comes face-to-face with individuals involved in North Lincoln shooting
The two suspects from the officer-involved shooting stopped at a convenience store on 5500 Superior Street.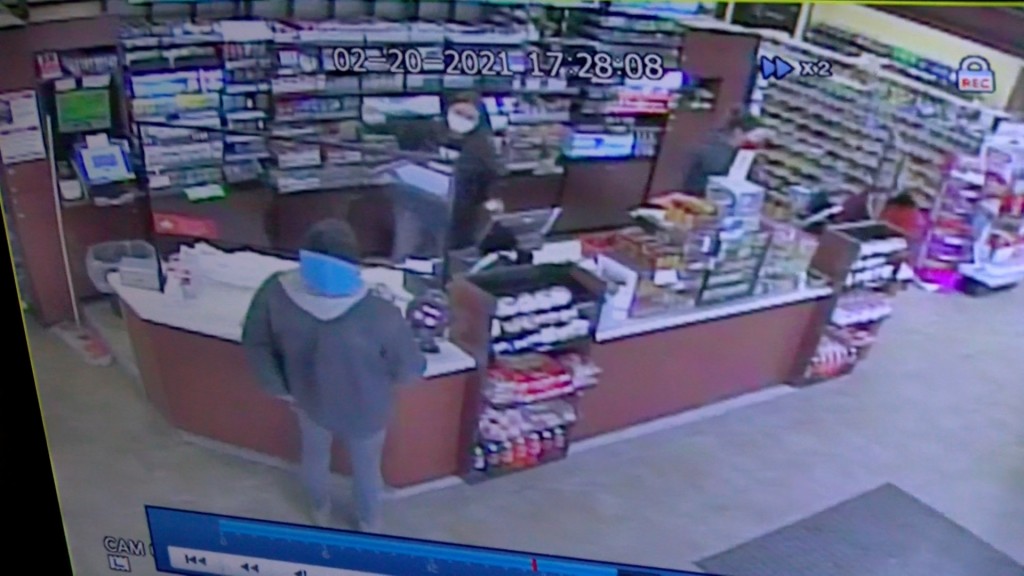 LINCOLN, Neb. (KLKN) –  Saturday afternoon, local law enforcement agencies responded to an officer-involved shooting near 56th and Arbor Rd. Before the shooting unraveled, a Casey's cashier came face-to-face with the two individuals involved.
"A lady comes into get gas and gets donuts," cashier Katina Moutray explained. "She was fidgeting around with credit cards."
Moutray says the woman left the store and went outside to the gas pump. Shortly after, a man came in to buy cigarettes and his transaction didn't go through. That's when things got hectic.
"At that point the lady comes from the gas pump up to the front door and starts honking," Moutray said. "He looks over and grabs the stuff off the counter and runs to the vehicle. At that point he's fumbling to get into the vehicle. The police cruisers right behind him. The officer was outside."
In the surveillance video above, you see the man inside the gas station. Outside, there's a white SUV parked in front of a police car. Moutray says an officer had his gun drawn toward the SUV.
Moutray said the officer was yelling to a woman inside the SUV to get out of the vehicle. The man inside the gas station ran out of the store and got into the vehicle with the woman. That's when the chase continued.
"She backed into his vehicle cruiser and jimmied her way between two other vehicles and just sped off," she explained. "He jumped into his cruiser and sped off after her. At that point, I didn't know where she went after there."
Moutray said she's thankful no one in the store was injured.
You can view the surveillance video above.