Man wrongly convicted in Beatrice murder case dies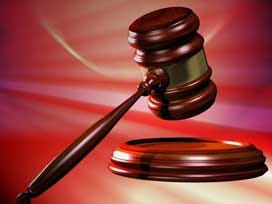 The first man in Nebraska to have a murder conviction overturned through DNA testing has died in Alabama. Joseph White spent nearly 20 years in Nebraska prisons after being wrongly convicted in the 1985 rape and killing of Helen Wilson of Beatrice.
White's attorney, Robert Bartle, says early Sunday morning in a work-related accident in Alabama. He was 48.
In 2007, White won the right to have DNA testing done in his case. The tests showed he and five others convicted in the crime were innocent, and all were released from prison and eventually pardoned. He was the only one of the Beatrice Six that never admitted guilt in the crime.
Last year, White won a $500,000 settlement from the state for the wrongful conviction. Bartle says he was still awaiting payment of most of the settlement when he died.
His mother, Lois, told us by phone that the family will try to move on, the way he would have. "He regretted it happened but he didn't dwell on it happening and I think that's what we'll have to be about this. It wasn't something we wanted to happen but it's happened and we just have to make the best of it and remember the good times."
White is survived by his parents, three sisters, a brother, his fiancee and his son.