Family thanks Lincoln man for building free little library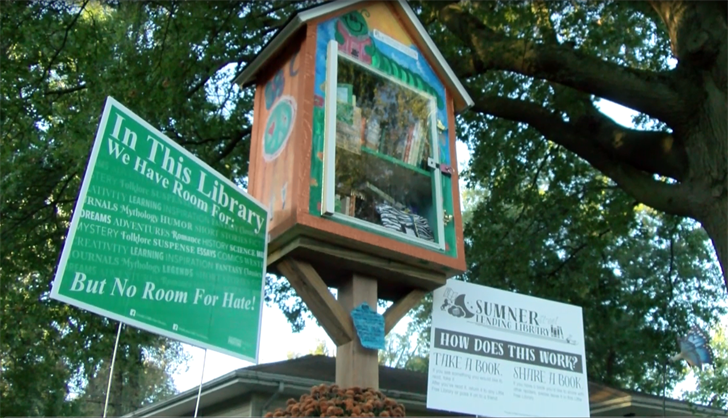 A new little library just opened on Lincoln's southeast side, right near an elementary school.
Sheree Pokorny and her family wanted to get in on the free little library trend two years ago, so she took to Facebook to find someone to help build.
The first volunteer fell through, but Sheree was determined.
"Back in May, I decided I was going to try to refresh the post and see if we could get any help with it because we really wanted to get it done. We live three blocks from an elementary school where these two went to school at," Sheree said.
That's where Mark Zeller came in. He answered the call, building the free little library right in the Pokorny's front yard.
"He built it, we painted it, he came back and installed it and made it happen," Sheree said.
Now, people walking along 56th & Sumner Street can stop, take a book to read, or leave a book to share.
It's an initiative Shaylee and Jordyn Pokorny are glad they get to be a part of.
"It's so exciting just knowing that there's an unlimited supply of books right in my front yard, I think that's really cool," Jordyn said.
"This really means we're a part of the community and we're making an impact for others," Shaylee added.
For Jordyn, reading is something she's always loved, and she's glad others can share in it.
"I think it really helps strengthen their reading skills and improve their imagination overall," Jordyn said.
With signs on either side by Goldenrod Printing, the library is colorfully painted and includes a sign in sheet and small pathway up to the books.
All this, thanks to Mark Zeller and his dog, Bailey, who are now commemorated on the free little library to let people know who's responsible for this little spot of sunshine on 56th & Sumner.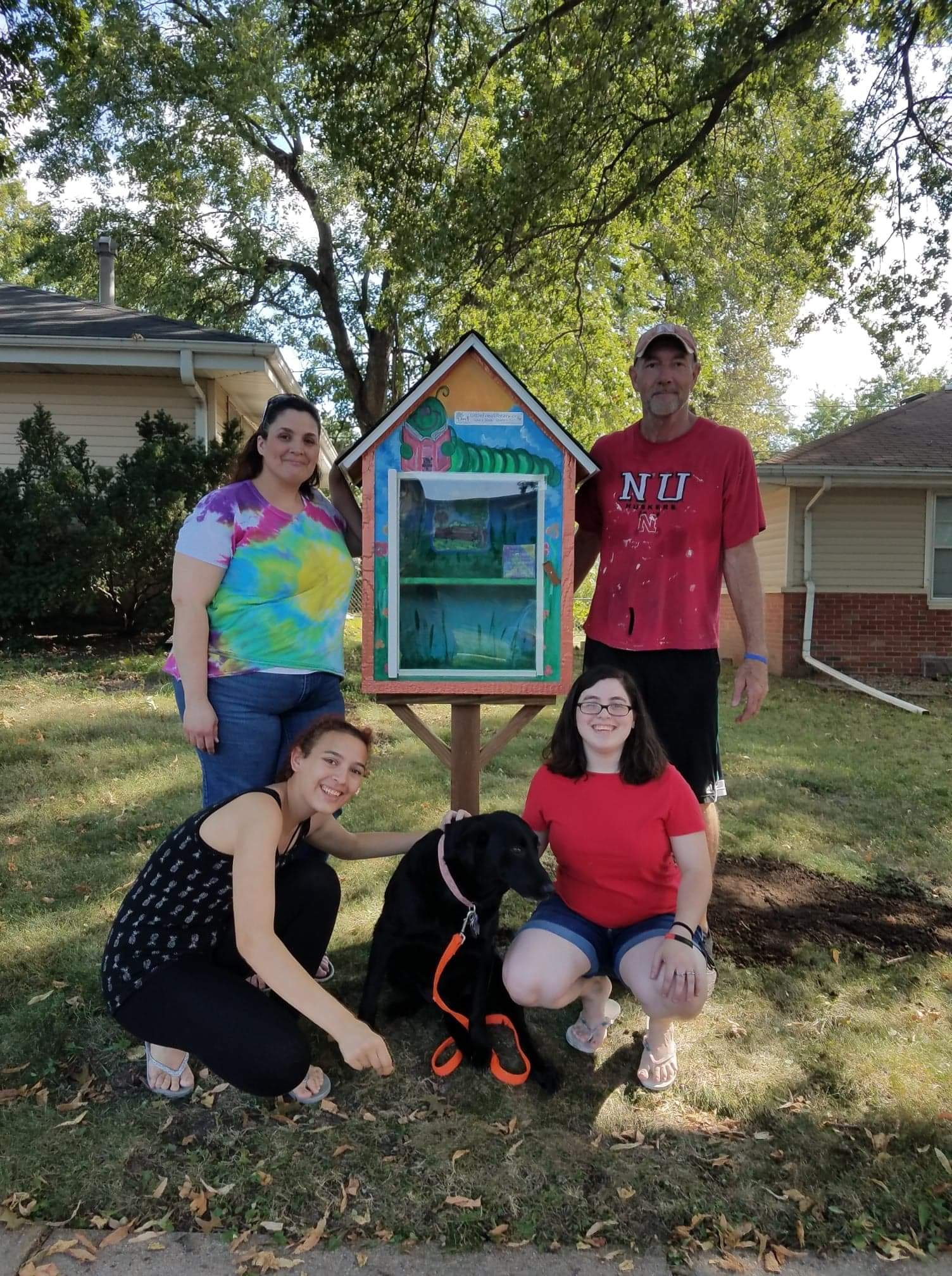 From left to right: Sheree Pokorny, Mark Zeller, Shaylee Pokorny, Bailey, Jordyn Pokorny.