FB LIVE: Answering your COVID-19 vaccine questions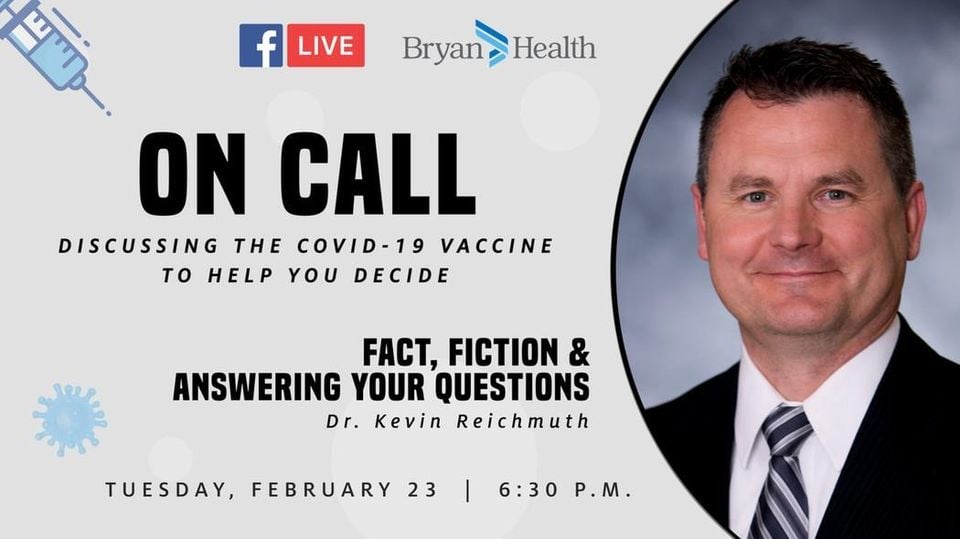 LINCOLN, Neb. (KLKN) — Channel 8 will be co-hosting Bryan Health's Facebook Live series over the COVID-19 vaccine.
Bryan Health aims to educate the public about the vaccine and answer any questions you might have. The first installment will be with D. Kevin Reichmuch over "Fact, Fiction, & Answering Your Questions." You can find it on this article or on Channel 8's Facebook page at 6:30 p.m.
See also: Your Vaccination Station: Answering your questions about the COVID-19 Vaccine locally
The series includes four events, listed below:
Tuesday, February 23, 6:30 p.m. – Dr. Kevin Reichmuch
Tuesday, March 2, 6:30 p.m. – Dr. Robert Percell
Tuesday, March 9, 6:30 p.m. – Dr. Dayana Patera (exclusively in Spanish)
Tuesday, March 16, 6:30 p.m. – Dr. Meghen Bokemper