Your Vaccination Station: Answering your questions about the COVID-19 Vaccine locally
Want to submit a question? Scroll to the bottom of this article!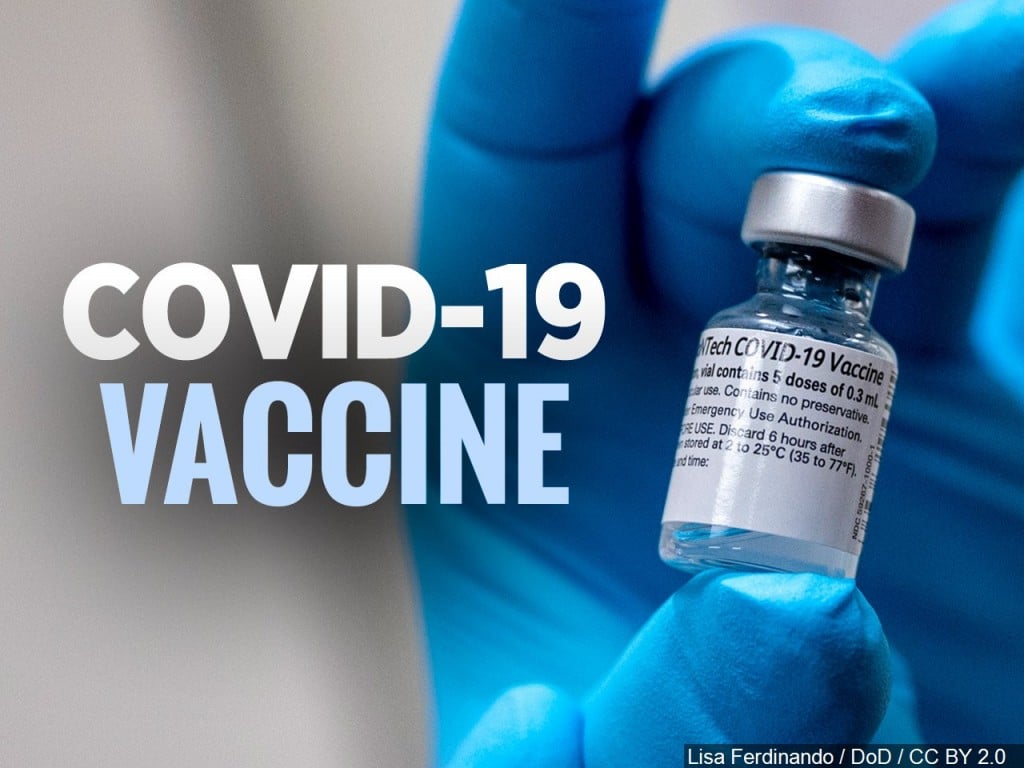 LINCOLN, Neb. (KLKN) – Channel 8 News is committed to being your vaccination station, answering any and all questions about the COVID-19 vaccine through the work of the 8 Investigates Team.
SEE ALSO: VIDEO: Risk dial drops to yellow, two more vaccination clinics
Here are some of your questions with answers based on information available at this time.
Some questions may have been altered to omit personal information.
Fast Fact for Friday and Saturday's mass vaccination clinics
Only registered Lancaster County residents 75 years or older are eligible for these clinics.

Spouses of eligible residents are ALSO ELIGIBLE to be vaccinated at these clinics.

Both clinics will be held at Pinnacle Bank Arena, 400 Pinnacle Arena Dr.
A total of 4,800 vaccines are expected to be administered over these two days.
The clinics will not interfere with the Husker game and vice versa.
What if it snows?
If it does snow Friday and we can't get to our appointment what do we do?
Channel 8 is looking into this now.
How do we schedule an appointment for the Friday or Saturday clinic?
Will the health department be contacting Lancaster County residents who are 80+? Or do we call them to schedule an appointment?
The Lincoln-Lancaster County Health Department (LLCHD) will be calling all eligible residents Tuesday. If you are eligible, but missed the call or haven't received one yet, reach out to LLCHD at (402) 441-4200.
This number is not the COVID-19 Hotline.
See also: LOCAL VACCINE UPDATE: New information on vaccine distribution and FAQs
I am trying to schedule an appointment for my companion and me. We are both 80+, but I cannot get through on the phone. What should I do?
Due to some confusion surrounding Friday's clinic, the health department has received an elevated number of calls from county residents. They are working through them as fast as they can.
As of now, LLCHD says to keep calling back every few minutes until you are able to get through.
About 4,600 people received a phone call Tuesday morning. Between 8 a.m. and 2 p.m., the health department received more than 66,000 calls.
Do we get notified by phone or email? Can we email LLCDH to make an appointment?
As of now, LLCHD is only notifying registered residents via phone call. To make an appointment for the Friday vaccination clinic, residents have to call in order to confirm their eligibility.
You have to be registered in order to schedule an appointment for this clinic.
How about my elderly parent can't make it on Friday due to other commitments? Will there be other options in the near future for her to get vaccinated?
The 80+ community will be an ongoing vaccination priority throughout Phase 1B. The health department is looking into future mass vaccination sites, but no date has been set.
Contact LLCHD to find out the best option for your parents to get vaccinated.
If you are registered but weren't able to get through today, can you call tomorrow? If not, when will the next clinic be for those over 80?
Yes, LLCHD recommends those 80+ who are registered keep calling until they are able to get through.
The health department is looking into future mass vaccination sites, but no date has been set.
Never got an email or call. How do I know if my registration went through?
After registering, you should receive an email confirmation. If you did not, try to re-register online. If you still do not receive any confirmation, call LLCHD.
Can you get a vaccination outside your home county?
When registering with a specific county, they will request you enter your address, some county's do check ID's.
Regardless, this is highly discouraged. Each county is given a number of doses based on its population, so crossing county lines will throw off the allocations.
We signed up, now what?
Are there specific appointment times?
The clinic will be running from 8:30 a.m. to 2:30 p.m. When scheduling your appointment, LLCHD will give you a set time to arrive.
If you were not given a specific time, Health Director Pat Lopez is asking these eligible residents to call back at (402) 441-8006.
The health department is trying to regulate the clinic at 400 residents per hour.
Is there are a charge for administering the vaccine?
No, the COVID-19 vaccine will be free regardless of insurance status, according to federal health officials.
If an organization does require an administration fee at any time, citizens can not legally be denied this vaccination if they cannot afford it. The Health Resources and Services Administration's Provider Relief Fund was launched to cover any vaccination fees for uninsured individuals.
Will our second vaccine shot be scheduled at that Friday's clinic too?
According to the health department, those receiving vaccine at Friday's clinic will be contacted by LLCHD when it's time to schedule an appointment for their second dose of vaccine.
Why Pinnacle Bank Arena (PBA)?
Where is PBA? Where is the parking garage?
PBA is located in Lincoln's Haymarket at 400 Pinnacle Arena Dr, Lincoln, NE 68508.
The recommended parking garage is actually attached to the arena and is located under the same address of 400 Pinnacle Arena Dr.
It sits directly on the corner of "R" Street and Pinnacle Arena Drive. (Map below.)
Residents are welcome to find on-street parking or use the Red 1 Parking garage located next to PBA's parking garage.
Why is the health department making a vulnerable population drive and walk in frigid temperatures to get vaccinated? Why not visit the independent living units?
PBA was selected as the venue for its ease of access for Lincoln residents. The main lobby area is also directly attached to a parking garage (details above) to minimize outdoor exposure.
LLCHD has not commented as to why they chose to have a vaccination clinic rather than visiting independent living units. It is speculated that the clinic provides efficiency and allows the health department more control over the environment to minimize health and safety risks.
Free shuttles will also be available at the Friday, Feb. 12, and Saturday, Feb. 13 clinics.
My loved one is unable to walk very far or stand for very long. What arrangements can be made for them?
PBA is ADA accessible, meaning it is compliant with the American Disabilities Act Standards for Accessible Design. For further accommodations, contact LLCHD at (402) 441-4200 to make arrangements.
How many ADA parking spots available?
There are ten handicap parking spots in PBA's Premiere parking lot, connected directly to the lobby. While the Red1 garage next door has 19.
My mother is 83 years old and has had a total knee surgery. She is concerned about how far she will have to walk. Could you provide details of where she will go and how far she will need to walk?
PBA will be closing "R" Street to through traffic, so it is easy to cross from Red1 garage (if she is unable to park in PBA's premiere parking garage connected directly to PBA's lobby).
If you plan to drop your mother off, let a parking attendant at PBA know. They will direct you to pull inside the closed street area ("R" Street) so you can drop your loved one off at the box office entrance. This would be the shortest route for your mother.
If further accommodations are needed, reach out to the health department to arrange additional assistance.
What happens at the arena? Over 80 folks are often feeble & can't walk far or stand in long lines.
It is unclear how the operation will unfold. But, the health department said a main factor in choosing PBA as the vaccination venue was their ability to provide enough chairs.
Free shuttles will also be available at the Friday, Feb. 12, and Saturday, Feb. 13 clinics.
Has the county thought about using the Lancaster Event Center for vaccinations since it would be easier to get into and out of?
Health Director Pat Lopez says that are looking at venues in north and south Lincoln but have not commented on specific locations.
According to Lincoln's Mayor, "Pinnacle Bank Arena is uniquely situated in an easy to reach part of the city, no concerns about high-speed traffic or crowded streets."
The City also has past experience in setting up a vaccination clinic at PBA, which allowed them to quickly arrange this event.
Lopez commented that PBA was advantageous because they "have all the supplies that we need, outside of medical and that is something that isn't always available everywhere. So we have to think of everything from tear chairs, tables, we have to think about restroom locations. We have to think about trash facilities. We have to think about a place that our staff can safely rest on occasion… people don't realize what goes into setting up a clinic that's really safe for community members to come into."
She also said "We're looking at a site in North Lincoln and right now we're looking at another site in South Lincoln so as far as vaccine is available. We will move, various sites around, but I think the one thing that we really need to emphasize you know is the time of year we are at in our community in PBA affords our elders coming into the to their arena to be in a covered parking area so they don't have to go outside into the elements. And there are very few, if any other places in our community right now, that can offer that for them to be entering safely. And we know that the arena has all the ADA requirements now."
My brother doesn't answer his cell phone if he doesn't know the name or number, so how would he know if you called for him to get his shot? I am 66+ can I still have it while in my Wheelchair?
The health department will leave a voicemail if they are contacting you concerning vaccination. You will only be contacted if you are registered and it is your "Phase" to be vaccinated.
Yes, you can still be vaccinated while in a wheelchair. When it is your turn to be vaccinated, reach out to LLCHD to arrange further accommodations if needed.
When does the 70+ population get vaccinated?
On Friday, Feb. 12 and Saturday, Feb. 13 two mass vaccination clinics will be held for registered residents 75+. Spouses of eligible residents are allowed to get vaccinated at the same time at these clinics.
Douglas, Sarpy, and Cass counties are vaccinating those 80 + which also includes anyone born in 1941 or before which is someone who will turn 80 this year. Why is Lancaster county not doing the same?
Each health department tailors the vaccination plan to best serve the county. We are looking into the official reasoning behind this, but the driving factors will be population size and the amount of COVID vaccine each county is given.
I am a 73+ Lancaster County resident. I was able to register for the vaccine early morning when the website opened. What are my chances of getting vaccinated on Friday?
At this time only people 80 years and older are able to be vaccinated as part of the Phase 1B rollout. The 65-79 and other high-risk populations are next in line, according to lincoln.ne.gov.
More information about when this age group can be vaccinated will be released once the majority of the 80+ population has been vaccinated.
Why are the 70-year-olds who can stay at home getting vaccines before the essential workers who have to go out every day? And what constitutes an essential worker?
Essential workers are being vaccinated simultaneously as the elder population. For example, the health department is currently focusing on vaccinating those 80+ and first responders.
As of now, essential workers will be vaccinated through their employers when it is that industry's phase. We will keep you updated as more information is released.
The U.S. Cyber & Infrastructure Security Agency defines essential workers as those who conduct provide services, that if removed, would significantly impact the nation's economy and health and safety.
Who's next?
When will 65-year-olds get called?
At this time only people 80 years and older are able to be vaccinated as part of the Phase 1B rollout. The 65-79 and other high-risk populations are next in line, according to lincoln.ne.gov.
The exact date is not known. More information about when this age group can be vaccinated will be released once the majority of the 80+ population has been vaccinated.
In the meantime, make sure to register with either the county or the State.
SIGN UP TO BE VACCINATED IN LANCASTER COUNTY
SIGN UP TO BE VACCINATED ON THE NEBRASKA STATE SITE
How will they prioritize the next step of 1B? Will all 65+ go before anyone with health conditions? Will some health conditions be prioritized higher than others?
The health department has yet to discuss how vaccines will be prioritized among the next eligible population. At this point, the most important thing is to make sure you are registered.
High-risk medical conditions include (ordered alphabetically):
Asthma
Cancer (Currently have Cancer)
Cerebrovascular Disease affecting Blood Vessels
Chronic Kidney, Liver, or Lung Disease
COPD (Chronic Obstructive Pulmonary Disease)
Cystic Fibrosis
Diabetes Type 1 and Type 2
Down Syndrome
Heart Conditions such as Heart Failure, Coronary Artery Disease or Cardiomyopathies
High Blood Pressure (Hypertension)
Neurologic Conditions (such as Dementia)
Pulmonary Fibrosis
Sickle Cell Disease
Thalassemia (a Type of Blood Disorder)
Weakened Immune System due to Solid Organ Transplant
Weakened Immune System from Blood or Bone Marrow Transplant, HIV, using Steroid or Other Medications
What about those who live in elderly living facilities or nursing homes?
All allocated doses received the week of Feb. 15 will go to the independent retirement community. According to Lopez, they are waiting to have "enough vaccines so that we could provide it offer it to every independent living facility at the same time, and it'd be really hard to pick and choose who should go first."
The federal government will send a million doses a week to local pharmacies starting next week. How that does affect the roll-out in Lincoln-Lancaster County.
Yes, starting next week 1 million doses will be distributed to 6,500 pharmacies across the nation, as stated by the White House.
Participating pharmacies include Walgreens, CVS, Walmart, Rite Aid, Kroger, Publix, Costco, Albertsons, Hy-Vee, and Meijer.
The White House has yet to identify which locations will be receiving the first wave of vaccines.
Once this information is released, we'll update you on whether Lancaster County is affected.
When do people over 60 with underlying health conditions get their vaccinations?
Adults with qualifying high-risk medical conditions (listed above) and anyone 65+ will be the next eligible populations to be vaccinated after those 80+.
No specific vaccination date for anyone younger than 65 has been given.
Will over age 65 registered spouses living at the same address go get their vaccinations on the same trip.
This will be up to the discretion of the health department. If you are both eligible to be vaccinated, contact LLCHD to make these arrangements.
Why would school counselors get the vaccine before teachers? They don't sit in classrooms with 30+ kids. In fact, they don't see 30 kids in a day.
School counselors fall under the "mental health providers" vaccination tier in Phase 1A, while "educators" are in Phase 1B.
Channel 8 also inquired about when LPS will be receiving the vaccine at the Feb. 9 press conference, as several rural areas have already begun administering doses to their schools.
"I just want to remind everyone that the governor has provided a directive that 90% of our vaccine go to those 65 and older and those with underlying health conditions. So that means 10% of our doses can move to the other closed pods," Lopez said.
Other Questions
Phase 1B is starting with 80+, but also shows Tier I, II, III. Are the tiers going to be distributed before those with high-risk medical conditions?
No, those 80+ and with high-risk medical conditions are an ongoing priority throughout Phase 1B.
Tiers I-III are to vaccinated simultaneously if our county has enough doses available.
What is LLCHD's weekly total allocation of vaccines from the state? Does this amount increase in the future? When and to what amount?
Lancaster County is allocated 3,900 vaccines a week. The amount could increase depending on if the State receives a larger allocation from the federal government.
No exact dates have been provided at this time.
Is any portion of the weekly allocation held back, or are all vaccines being used for 1st and 2nd shots in arms?
A portion is being held back for the Federal Pharmacy Program. We have reached out to the health department for an official statement and are awaiting a response.
How long will it take to vaccinate Lancaster county at 3900 doses a week? How many doses will be available through other sources ie. pharmacies in Lincoln/Lancaster?
As of now, LLCHD roughly estimates Phase 1B will last until early May. All vaccinations are predicted to be done by October. This schedule is subject to change depending on the dose allotments and vaccination plan.
The health department has yet to go into detail on vaccinating the general public through pharmacies. More information will likely be released in May when the general public can get vaccinated.
Currently, the Federal Pharmacy Program is only available to long-term care facilities.
When the Johnson and Johnson vaccine becomes available, how will we find out where we can get it?
On Wednesday, Dr. Anthony Fauci said the Johnson and Johnson vaccine could receive emergency authorization within a week. If approved the Johnson and Johnson vaccine will be distributed to each state by the Federal Government, like the Pfizer and Moderna doses.
It will be up to Nebraska leaders to determine where these doses will be used.
Is it advised for pregnant women to get the vaccine?
Women who are pregnant or planning to become pregnant can get the vaccine. However, it is recommended you discuss getting the vaccine with your healthcare provider to make the best decision for you.
If you believe you've had covid and recovered is it safe to get vaccinated? Do you need to wait a certain amount of time after being diagnosed?
Yes, if you have already had COVID you are still eligible to be vaccinated.
Generally, it's unlikely an individual will be diagnosed with COVID again, within 90 days of recovering. However, this doesn't necessarily mean your vaccination appointment will be delayed. Talk with your healthcare provider to find out what is best for your health.
Why are we vaccinating healthy people who would likely be fine if they get covid before those who have serious underlying issues? For instance, veterinarians and police officers before cancer patients and transplant recipients?
This is partially due to the federal government, who suggests allocated vaccines go to frontline healthcare workers and the elderly first.
Healthcare workers and first responders remain the overall priority as they will be the ones distributing the vaccine and directly caring for COVID-19 patients. Regardless of their individual health, if they contracted the virus they would become a carrier, potentially spreading the virus to more vulnerable people.
Channel 8 asked about the way vaccines are prioritized at the Feb. 9 press conference. For example, why does a healthy 75-year-old will receive the vaccine before a 65-year-old with health issues?
Health Director Pat Lopez said these prioritizations are recommended by the Governor.
Lopez also commented that "We do know that age is one of the biggest, biggest risk factors for having COVID."
Do 5G antennas affect the functionality of the vaccine?
5G antennas do not affect the COVID vaccine in any way.
Bryan Health officials commented on this myth in Mid-December saying, "No metals in there [the vaccine], there is nothing in there that's going to be 5g related, I promise."
g