FB LIVE: Local cardiologist talks COVID-19 vaccine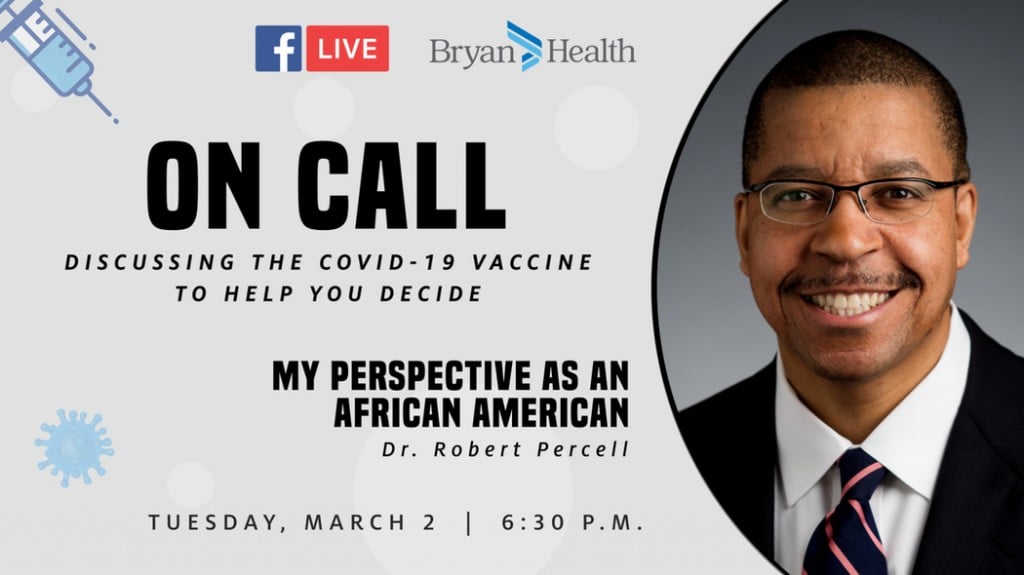 LINCOLN, Neb. (KLKN) — Channel 8 will be co-hosting Bryan Health's Facebook Live series over the COVID-19 vaccine.
Bryan Health aims to educate the public about the vaccine and answer any questions you might have. The second installment will be with Dr. Robert Percell entitled "My Perspective as an African American." You can find it on this article or on Channel 8's Facebook page at 6:30 p.m.
See also: FB LIVE: Answering your COVID-19 vaccine questions
The series includes four events, listed below:
Tuesday, March 2, 6:30 p.m. – Dr. Robert Percell
Tuesday, March 9, 6:30 p.m. – Dr. Dayana Patera (exclusively in Spanish)
Tuesday, March 16, 6:30 p.m. – Dr. Meghen Bokemper