FDA panel greenlights vaccines for kids, kicking off authorization process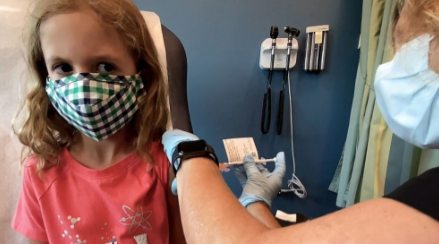 SILVER SPRING, MD ( KLKN According to ABC News) – Vaccines for 28 million American children are on the way to authorization after an advisory panel at the Food and Drug Administration voted in support of the Pfizer vaccine for kids 5-11 on Tuesday afternoon.
The vote was the first step in a regulatory process for the two-shot Pfizer vaccine that could allow kids to get their first shots in early November, becoming fully immunized by early December.
Leaders of the FDA can approve of the vaccine for children as soon as soon as Tuesday night.  If and when this happens, the White House will begin shipping doses, senior officials told governors on a call Tuesday afternoon that was obtained by ABC News.
If authorized by the FDA, the process moves to the Centers for Disease Control and Prevention next Tuesday.
"If all goes well, and we get the regulatory approval, and the recommendations from the CDC, it's entirely possible, if not, very likely, that vaccines will be available for children from 5 to 11 within the first week or two of November," Dr. Anthony Fauci, chief medical adviser for the White House, said in an interview on Sunday on ABC's "This Week."