ACLU files motion to stop Moore's execution, drug makers are done trying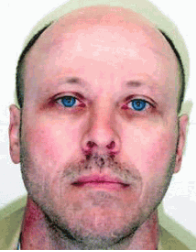 Posted By: Bayley Bischof
bbischof@klkntv.com
Late Monday afternoon ACLU Nebraska filed a motion with the Nebraska Supreme Court to delay the execution of Carey Dean Moore until the state proves to the court that it can legally carry out the death penalty.
The ACLU argues Nebraska can't execute anyone on death row because the state repealed capital punishment in 2015, effectively giving those on death row life sentences instead. It's unknown at this time when the court will hear this case.
This come right after the U.S. Court of Appeals refused a German pharmaceutical company's attempts to stop or delay the execution.
The company, Fresenius Kabi's lawyer Mark Christensen said the company will not seek a second appeal by the U.S. Supreme Court.
Fresenius Kabi, filed a lawsuit August 7, accusing the state of improperly acquiring drugs from its company that are not meant to be used for lethal injections.
The drugs in question are Cisatracurium Besylate and Potassium Chloride, part of the four-drug cocktail set to be used in the state's first lethal injection.
Fresenius Kabi claimed the use of their drugs would harm their reputation, and put the supply of these drugs at risk.
In a document from the appeals court, they said "Fresenius Kabi was not likely to suffer irreparable injury because the injury it alleged was too speculative."
Friday, Judge Richard Kopf also said the need to carry out the execution of Moore outweighs these potential damages.
Saturday, a second drug company also jumped in on the case.
Kopf took up their case Monday.
Sandoz Inc., says they also produce one of the drugs to be used and do not want their products to be used in a lethal injection.
They filed the case with the court on Saturday, which had Kopf questioning their intentions.
Kopf considered fining the company for filing last minute, but decided against it.
He did not issue a ruling on this case.
The court will have to do so within the next 14 days, so it's unlikely the case will interfere with Moore's execution.