Fight leads to two men arrested Thursday night
The victim says the two men began assaulting him and that one had a knife.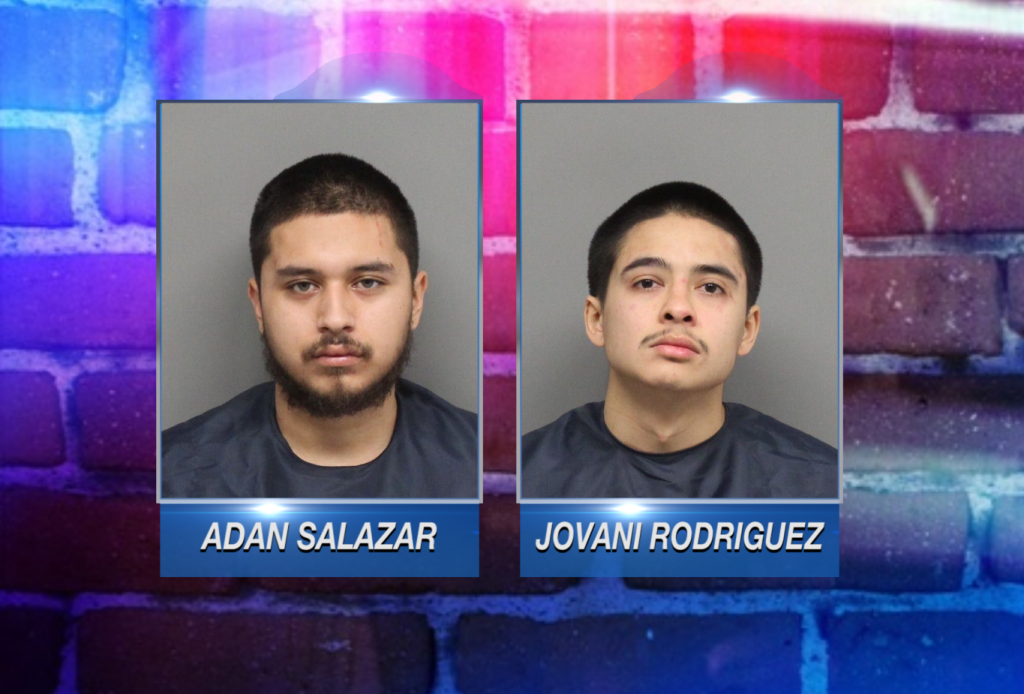 Lincoln Police arrested two men after a fight Thursday evening near 13th and Washington streets.
LPD says, the victim and witnesses said two men came to the residence and started the fight with the victim. The victim said he knew the suspects.
Officers identified the suspects as 22-year-old Jovani Rodriguez and 22-year-old Adan Salazar.
The victim says Rodriguez and Salazar began assaulting him, and that Salazar had a knife.
During the assault, the victim had minor scrapes and a cut on his left hand from the knife. He did not have to go to the hospital.
Officers cited and lodged Rodriguez for 2nd Degree Assault and Use of a Weapon to Commit a Felony. They cited and lodged Salazar for 2nd Degree Assault.