Firsthand account of Australia fires from former Lincoln woman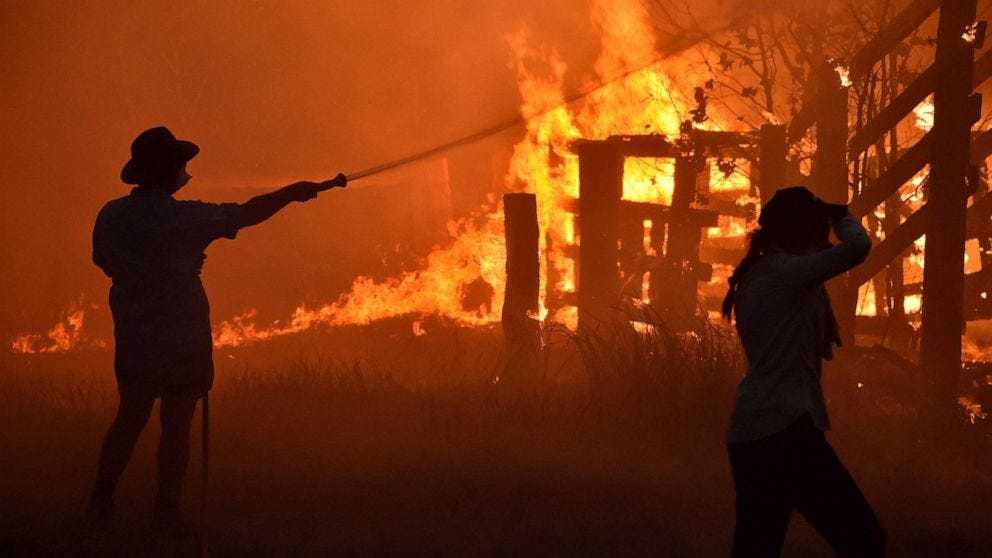 The bush fires in Australia have been in the headlines around the world.
Today, we talked to a former Lincoln woman, who lives in Australia, about the devastation and what it's like dealing with it every day.
"It's just heartbreaking."
Susanne "Skye" Evans grew up in Lincoln. She has now lived in Australia since 2002 in a tourist town a couple hours west of Sydney.
She says the fires started early last fall.
"Its been already months of this before the international community started to notice, so everyone is pretty exhausted," says Evans.
Evans says the destruction is immeasurable and the effects will be felt for years to come.
Especially with the economy, and agriculture and tourism industries.
Many people may not realize, the volunteer firefighters battling the blazes are now losing their every day jobs.
"People have been let go or fired. They lost a month's worth of income. If they have just a normal blue collar job, you know, you don't have a lot of spare money," says Evans.
Over one billion animals have perished in the fires and millions of acres burned.
"The Huon Pine is one of the oldest trees on earth and the fires have been in that area, I think…I hope they were saved, but I'm not sure," says Evans.
Although the devastation is heartbreaking, she says people banded together, and have been the light in the darkness.
"It has brought out the best in a lot of people. You know, a lot of people are volunteering and helping and assisting the fire brigade," says Evans.
If you're wanting to help Australia, Evans warns to be careful where you donate your money, as false fundraisers are common.
She suggests the Red Cross, who are running the evacuation centers in Australia.