Five people taken to hospital after three vehicle crash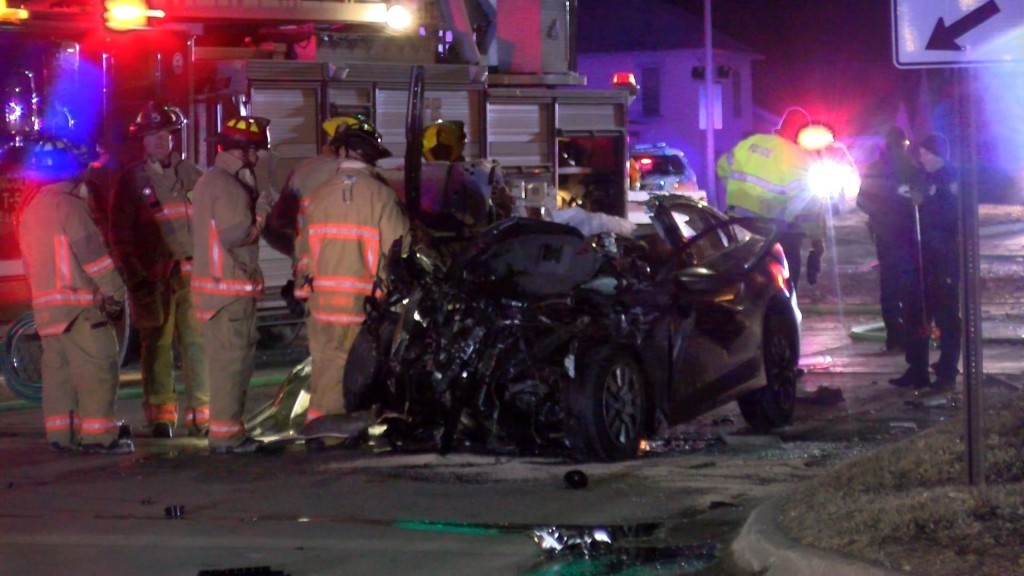 Lincoln Police responded to a three vehicle crash Friday evening.
It happened just before 6:30 p.m. near 46th and Adams streets.
Lincoln Police were first on the scene, and then requested additional ambulances and crews with extrication tools from Lincoln Fire and Rescue.
Five people were taken to the hospital. One of the drivers had to be extricated from their vehicle.
Lincoln Police know of one patient that is in critical condition and another in serious condition. No word on the conditions of the other patients.
LPD says all the vehicles were westbound. They say one vehicle rear ended another, forcing that one into the back of a third vehicle.
Police are still investigating the crash.
This is a developing story. Please check back for updates.