Flying classroom lands in Lincoln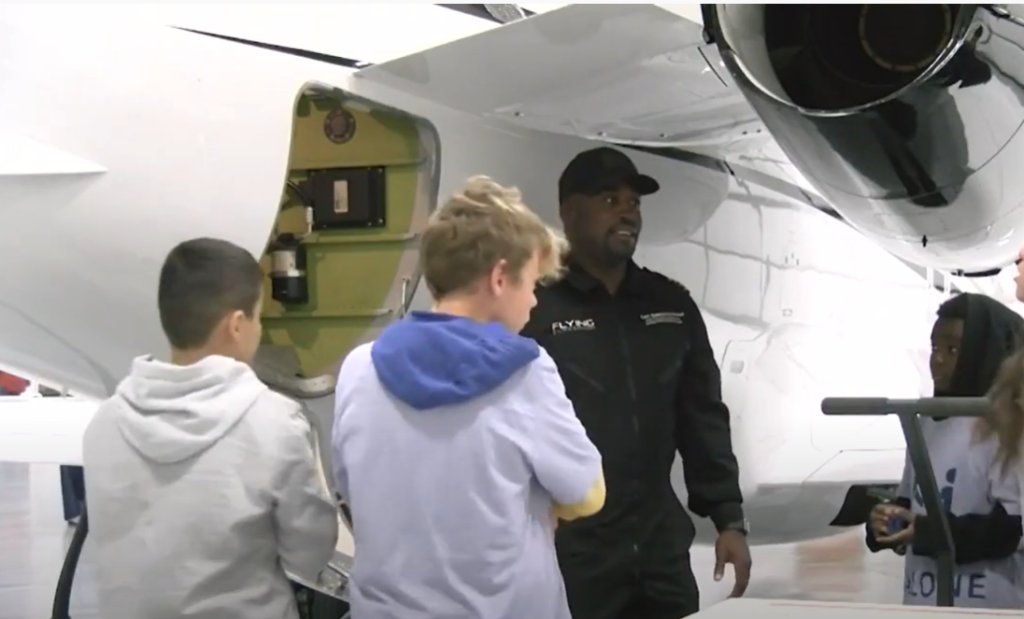 LINCOLN, Neb. (KLKN)- The flying classroom landed in Lincoln yesterday. The classroom hosted a special STEM based learning event with a world record holding guest speaker.
The education-based program hosted by Duncan Aviation allowed local students to meet with Captain Barrington Irving to discuss possible careers in aviation and STEM sciences. Captain Irving spoke about the opportunities aviation and the STEM sciences gave him in addition to experiences he's had in the field.
Students got hands on experience with the ins and outs of an aircraft and had a chance to see an airplane from the flying classroom.
Captain Barrington Irving explained why The Flying Classroom is an important part of students STEM development. "They're getting a chance to experience the facility at Duncan Aviation and the Malone Center where folks are exploring hands on STEM, plus an array of project-based aviation activities."
Captain Irving set the record for being not only the youngest, but also the first black man to fly around the world solo,
he says he uses his experiences and expeditions to inspire youth and engage students.